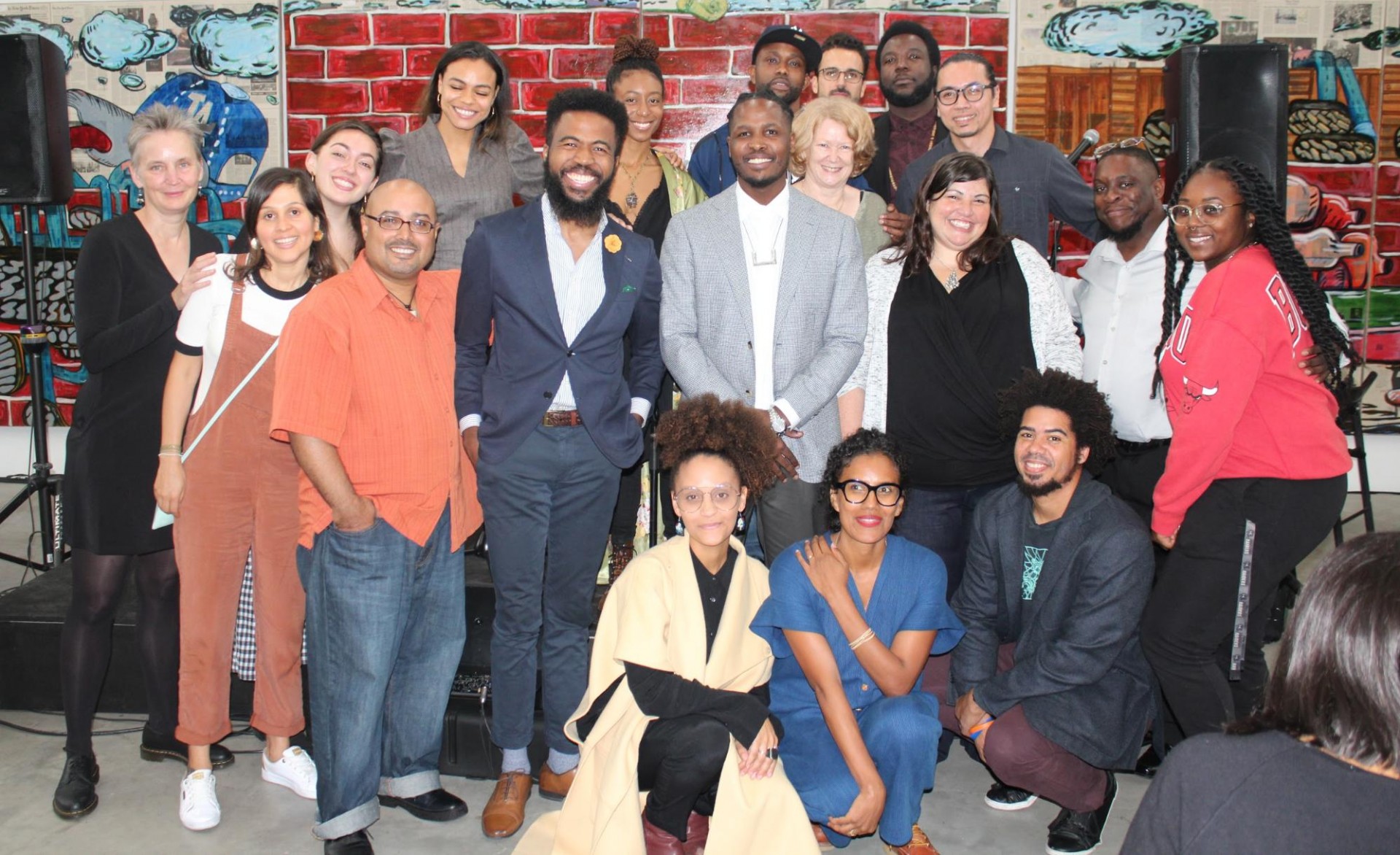 Art is at the forefront of change. The process begins when we imagine a new world, one that is devoid of stigma and inequality. Resourceful artistic creativity within social change is one of the most influential and sometimes overlooked methods of problem solving. We are committed to including the arts in all of our educational and policy work, and to build on the network of connections we have forged with New York arts organizations through our participation in the Kenan Social Justice and the Arts network. Working with teaching artists and arts educators, we have developed an initiative that integrates our arts educational work at Rikers, which offers an artist-in-residence program for formerly incarcerated people working in the area of social justice and the arts. 
Since 2015 our promotion for justice reform through the transformative power of the arts has been spearheaded by The Confined Arts (TCA), which is a program that cultivates and showcases the talents and creative voices of artists directly impacted by mass incarceration and intersecting social justice issues. TCA enables artists to express their voices through the visual and performing arts, poetry, and music as a means to abolish inhumane narratives and socially degrading stigmas that are used to describe the past experiences and limit the futures of individuals impacted by incarceration. Through artistry, collaborative activism, research, education and training, TCA equips artists to influence policy change, and use their artistry and knowledge to advocate for a world anchored on empathy and saturated with healing and prevention-based policies.
To serve our commitment, we also support innovative partnerships through our work with the Center for Institutional and Social Change at Columbia law school, where Artists, Activist, policy makers, and law students are equipped with the storying tools to build their individual and collective capacities to produce powerful true-lived narratives to effectively amplify their impact on policy changes. This is a part of a larger initiative to solidify a visible, working model, for other research universities interested in using arts education to bridge the gap of lived experience of those incarcerated with members of the university community, policy makers, and the general public.