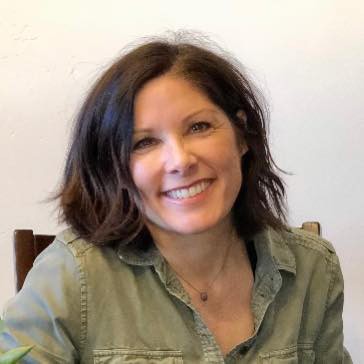 Name: Allison Hamik
What city and state do you live in?: Ashland, Oregon
Describe your current work/workplace: My education is in Management & Entrepreneurship with 25 years of hotel/cafe ownership in my family's business. I love loving on people through the management role and creating efficient, well-communicated systems. The hospitality industry just happened to be the primary vehicle in which I was able to do that while I raised my kids but I have a love for learning new things so I enjoy bringing those strengths into whatever vehicle I'm currently in. Today my passion project work is The Freedom Exchange, my platform on social media for live conversations with formerly incarcerated people to hear their stories. We are bringing awareness about all facets of the criminal legal system in hopes of bridging the stigma gap and cultivating compassion between formerly incarcerated people and people inexperienced in that world.
What made you want to join CLI?: I'm months away from being an empty-nester and I now have the capacity to move my life into full-time service work. This new season has freed up physical, emotional and scheduling space for me to reflect on and thrive from my own experience of being directly impacted by incarceration. CLI offers multiple ways to explore and become educated in leadership and advocacy work. There are so many aspects of prison advocacy I'm interested in so I'm excited for this incredible year of growth and learning alongside my cohort.
What are you most looking forward to as a part of CLI?: I live on the West Coast in a small, liberal arts community. I love my town but we are not a diverse community nor do we experience the injustices we see on the news...they are not palpable to us. I don't want to ignore what is happening in our country, specifically with criminal injustices. I want to learn, I want to be exposed, I want to stand beside and fight with people who have been affected, dehumanized and removed from society as the valuable assets they can be if our society would view them as such. I believe CLI will not only educate me on how to be a perspective-shifter for my community, but also a bridge between the incarceration-unaware and the humanity-fighting aware people.
What do you wish people knew about women who are incarcerated/formerly incarcerated/their families?: We are all the same. We were all little girls at one point wanting the same things: to be safe, seen, heard, accepted and loved. Somewhere along the way we didn't get all these things and we made choices to protect ourselves. Incarceration is just one form of prison many of us live in. We've all messed up and want the grace to learn and grow from those experiences. Incarceration should not disqualify anyone from the opportunity to do better and be better in life. There's always more to the story so I encourage people to get curious and explore someone's experience because compassion and connection will often be the result.
Who is your biggest supporter?: God has gifted me with many mothers, sisters and friends who cheer me on!
What is your favorite form of self-care?: Early morning yoga before my work day begins and long walks when my work day ends are vital for keeping my mind clear and my heart open. My girls at a winery is also an effective way to keep my heart happy! :)