Meet our current cohort of the Collective Leadership Institute!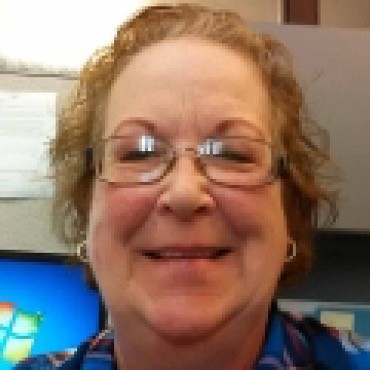 For the past 22 years Patty has worked to free people by using her voice to challenge policy, change perceptions and help other FIPs re-enter their communities. Patty sees herself as someone fortunate to have made it out. She sees her work as an opportunity to pay it forward!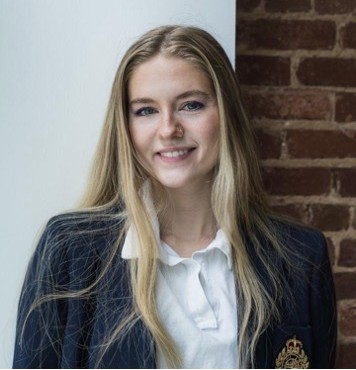 Abigail Cook is an Atlanta-based artist and advocate. As co-founder of Beyond the Box GA, she has been able to change statewide policy to allow hundreds of thousands of system-impacted people to apply to college without barriers while being invited to teach Advocacy Workshops across Georgia. She currently has a bill filed in the Georgia General Assembly, and was awarded the Sparks Award for perseverance from Georgia State University; the first person on felony probation to win the award in its 50 year history. She has been honored to work for RestoreHER on legislation to end prison birth, the Southern Center for Human Rights on policies to reduce police violence, and with DeKalb County writing policy to make affordable housing more available. Outside of policy, Cook works as a practicing artist completing her first solo exhibition in 2022 with invitations to exhibit across Atlanta. Her work has been published by Columbia University, Tufts University, Variant Literature, Quarter Press, and UC Denver.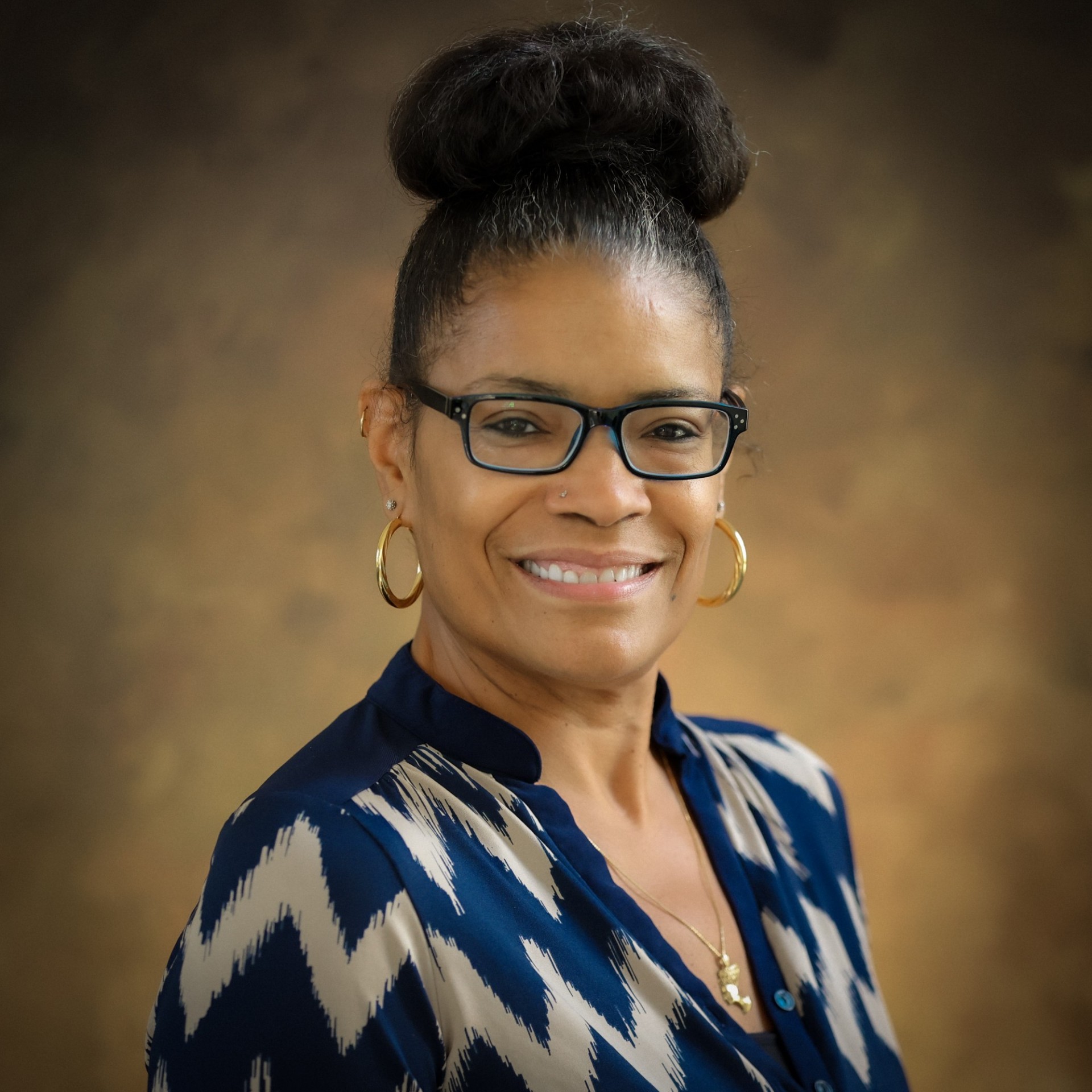 Danielle Donaphin serves as Director of Programs for New Hour for Women Children -
Long Island. In her role she works with justice-impacted women on Long Island.
Danielle embodies New Hour's mission to empower our members with knowledge and
opportunities to address the stigma of incarceration and racial disparities they face in
their reentry journeys. Through providing education and awareness, her work is focused
on empowering the voices of justice-impacted women who encounter stigmatizing and
discriminatory practices in almost every aspect of their lives.

Throughout her career and personal life, Danielle has cultivated a personal passion for
helping others realize their own potential through sharing her own life and growth
experiences. Her work includes working with women in a variety of capacities to help
them discover their own inner strengths, their passion for overcoming challenges and
setbacks, with the ultimate goal of proactively creating their own success.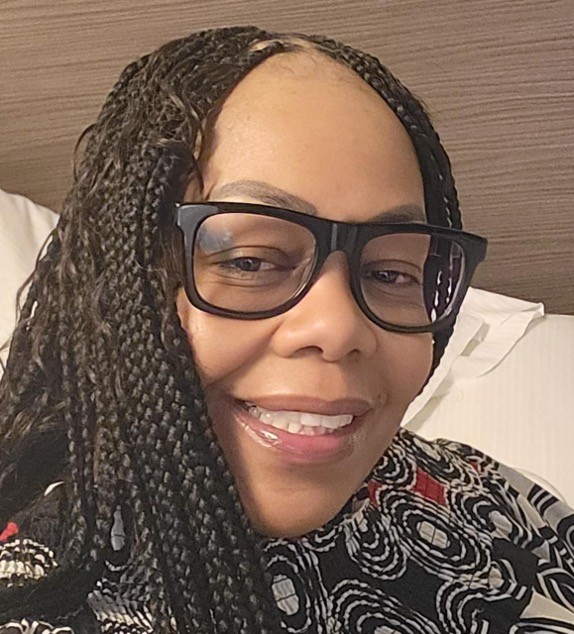 Leah Faria (She/Her) is a mother, daughter and sister who has dedicated over twenty years advocating for communities most impacted by the criminal justice system. Leah is a survivor of both domestic and State violence and uses her direct experiences as a way to educate, build community, network and organize within vulnerable Black and Brown communities. She is an instrumental leader of the Rikers Island initiative program where during bi-weekly visits she provides support and resources to the women and gender expansive people detained at the Rose M. Singer Center, bringing them a sense of hope in what so often feels like a hopeless situation.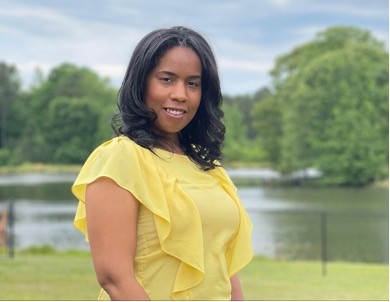 Vanessa is a highly experienced and passionate professional with a deep understanding of the challenges faced by mothers and children impacted by the criminal legal system, making her an invaluable asset. Over the course of nine years, she has dedicated herself to supporting justice-impacted mothers, leveraging her extensive experience to help them overcome the numerous obstacles they face upon reentry.
As a certified paralegal with concentrations in criminal, business, and family law, Vanessa brings a wealth of knowledge and expertise to her work. She is also fluent in both Spanish and American Sign Language, further enhancing her ability to connect with and support the diverse needs of her clients.
Vanessa's commitment to helping families extends beyond her professional experience, as she is a Certified Circle of Security Parenting Facilitator and a Certified Peer Specialist. Through these designations, she has developed a unique skill set that allows her to provide holistic support to mothers and families, helping them to build stronger relationships and promote positive change.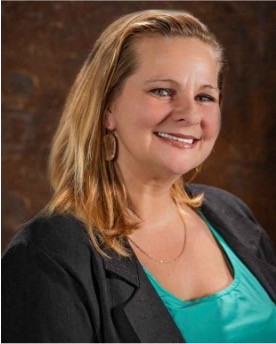 Lauren Johnson is a policy & advocacy strategist at the ACLU of Texas, where she focuses on criminal legal reform as part of the Smart Justice team. Her experience as someone who is formerly incarcerated informs her advocacy on issues ranging from Fair Chance Hiring to reducing sentencing guidelines for low-level drug crimes and improving prison conditions, especially for women. Before joining the ACLU staff in 2017, Lauren worked as an activist and volunteer to pass the first Fair Chance Hiring ordinance in the Southern U.S. that applies to private employers. She also worked to remove the lifetime ban that prevented people with felony convictions from ever receiving food assistance.
Lauren was a Just Leadership fellow in 2016 and a Leadership Austin Essentials alum in 2017. She is a founding member of the Texas Coalition for Incarcerated Women, a founding member of the Reentry Advocacy Project, inaugural fellow for the Travis County Reentry Planning Council, and Conspire Theatre board member and participant, which worked with currently and previously incarcerated women to tell their stories. Her work has been recognized by Grassroots Leadership, the Texas Observer, and the Texas Council on Family Relations. She is based in Austin.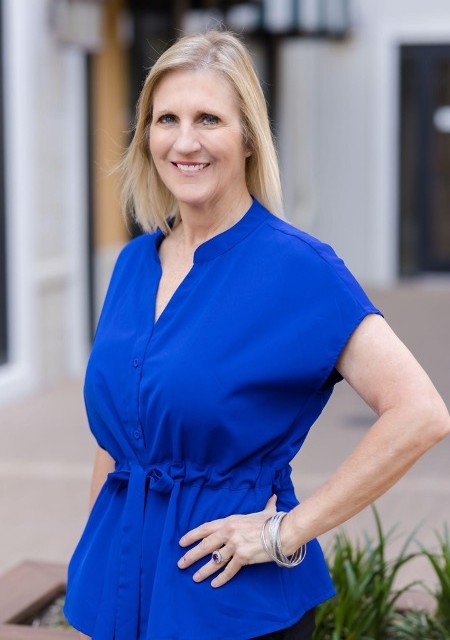 Sharon is the Executive Director of the Texas Incarcerated Families Association.  She teaches the New Family Workshop for families whose loved ones are entering the Texas Department of Criminal Justice and the Parole Workshop for families whose loved ones are approaching parole eligibility.
Sharon is system-impacted and has a passion for criminal justice reform.  Sharon is a Certified Mental Health Peer Specialist and a Certified Reentry Peer Specialist.
Sharon is also a Certified Equine Therapy Riding instructor.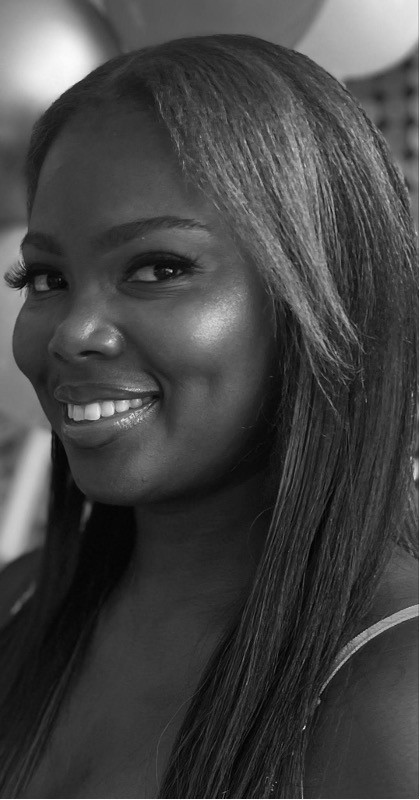 DiJon McKoy is a full time stay at home mom of 2. She is also a volunteer to the National Council of Incarcerated and Formerly Incarcerated Women and Girls in Waterbury, CT. DiJon is actively working on The FreeHer campaign and reimagining the community. Her ultimate goal is to open a home for children who have aged out of the foster care system.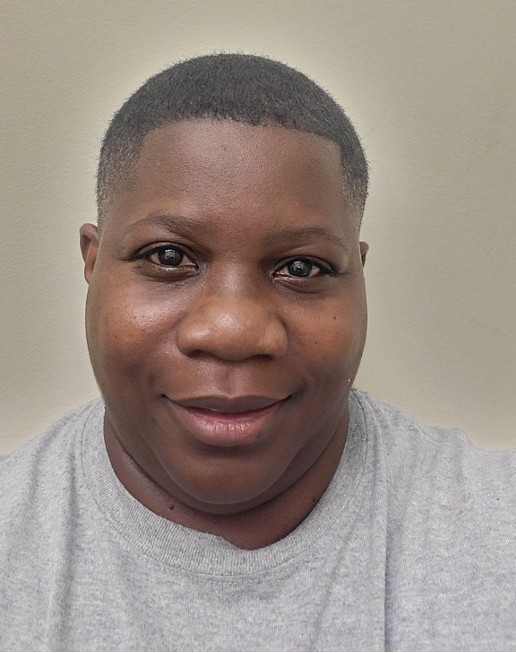 Ghania Miller is part of the LGBTQ community and the strongest advocate for the youth who identify as such. Ghania works to support marginalized women, girls, and gender-nonconforming youth particularly those who are impacted by mass incarceration. She has dedicated the last 13 years since her release to providing support, resources and being the voice to those who often go unheard, she is the definition of everything that is a credible messenger.
Ghania wears many hats from Advocate Mentor to at-risk youth currently under the NYC Department of Probation, establishing "The Real Connect" a not-for-profit whose formerly incarcerated as well to empower re-entering and system impacted women to be the next and current generation of leaders in criminal justice reform.
Ghania actively works to support her community and the women and youth.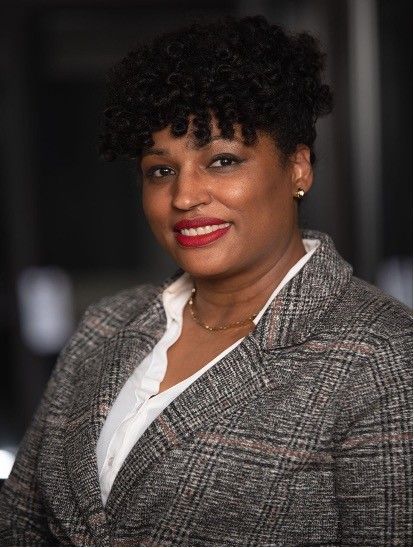 Minerva "Mimi" Pascual is a co-founder of the Social Justice Network, a platform championing communities affected by mass incarceration. As the Recruitment and Partnership Manager at College and Community Fellowship (CCF), she's deeply committed to justice reform. An alumna of Second Chance Studios, Mimi founded La-Madrina Entertainment, celebrating her Latino heritage. Her collaborations span from the SingSing Prison Museum to Paramount Studios, showcasing her media expertise. Mimi's work with the SingSing Prison Collective Oral Histories and fashion pioneer FUBU highlights her diverse impact. Participating in numerous fellowships, she's a beacon in social justice advocacy. Holding a Bachelor's Degree from The City University of New York's City College, Mimi seamlessly blends justice reform with media prowess.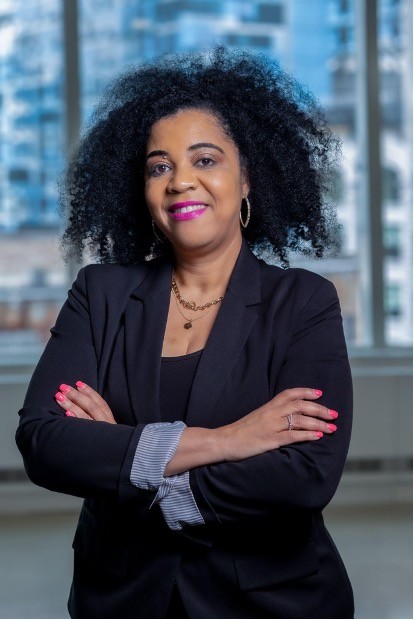 Tanya R. Pierce, MBA, is the Founder of Life Unbolted, which supports people impacted by the federal carceral system. She created the Young Adult Initiative (YAI), a peer-led training, mentoring, coaching, and accountability cohort-style training for federally impacted individuals aged 18-24. YAI empowers the participants by providing a pathway and blueprint of life-changing programming, community healing, and health. The program collaborates with the U.S. District Court - Eastern District of New York Special Options Services (SOS) Alternative to Incarceration (ATI) Program. Before that, she was a co-designer of the Columbia Law School Paralegal Pathways Initiative (PPI), which aims to amplify the talents of formerly incarcerated individuals by providing skills-based legal training and connecting them with professional mentorship in preparation for a legal career. Tanya is a federal criminal justice reformist working to dismantle systemic barriers perpetuating pre-entry and re-entry disparities in programming and policies for all individuals impacted by the federal injustice system.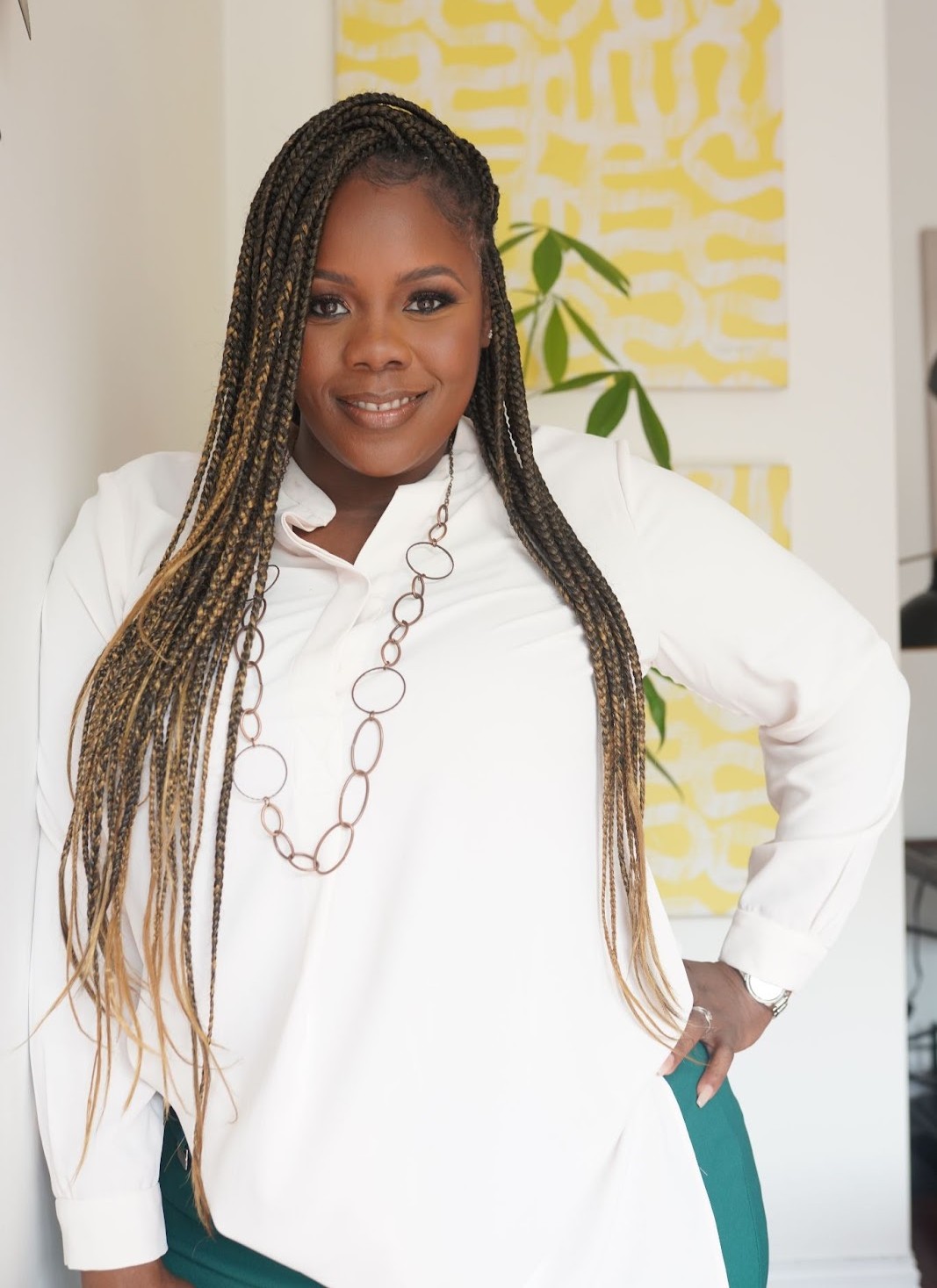 Naquasia Pollard is an advocate, activist and direct service provider. She has been deeply involved in movements for social justice drawing upon her own experience – 15 years of incarceration in a Women's Correctional Facility at the age of 19 and being pregnant on Rikers Island (Rosie M. Singer). Upon her release in October 2017 she went to work at the Ladies of Hope Ministries where she utilized her Bachelor of Arts Degree in Sociology and Minor in Psychology, earned in prison, to support women impacted by incarceration. Her personal and professional goals are connected to her own experiences with systems that were supposed to support her but instead have failed her. As a result,
Naquasia is deeply committed to supporting women and young girls impacted by systemic failures. While working at the Ladies of Hope Ministries, Naquasia became more involved in advocacy and direct services for women and young girls using a trauma-centered approach to support them in their journey towards healing and restoration. In 2018, Naquasia founded Pure Legacee Inc, an organizations that provides a haven of healing for young girls to break generational barriers and develop community leaders. She is also a part of the Beyond Rosies campaign and Herstories documentary. Naquasia is involved in the Probation and Parole Reform Project with Columbia University. In 2021, she was part of the FACES Speakers Bureau to lift the voices of formerly incarcerated people as agents of change. Naquasia is an alumnus of Women Influencing Systems and History through Community College Fellowship to train women to be organizers and advocate against mass incarceration. She is a Reform Alliance Ambassador for New York and has been a certified Credible Messenger since 2019 through The New School, where she currently teaches and prepares other Credible Messengers in New York City.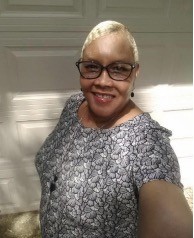 I am a single mom, with 6 beautiful children and 6 amazing grandchildren. My life experiences started out at the age of 15, and today I do not regret anything that I have survived. I do feel that my life journey was and still is for "God's" purpose. Although, I have had some near death experiences and endured an extreme amount of physical pain. I truly believe that the streets, bad relationships, and crack cocaine was only a journey I had to endure in order to be the woman I am today. In the midst of my life's journey, After being released from serving 2 years of prison in 1995, It was still so hard to pry myself from the streets, and crack cocaine, so I made a decision to go to  BCD (Better Community Developers Hoover Treatment Center).While I was there I  was able to graduate with my GED in 1996. My mother went on to glory in 2001, and she was my best friend. My mom was always there to help me with my children, and she worked hard to be there for me. I went back to using after having my 4th child and I lost 2 of my children in the system and all hope of being the person I wanted to become seemed like it went spiraling down.. Along with a 4 page criminal record and not being able to hold down a job, I thought that I was destined to fail. It was then time for me to wake up from a neverending nightmare.
Today by the grace of God, I was able to not only get clean and learn to live a sober life, I continued to pray and worked diligently to be reunited with my children, which has been one of my biggest accomplishments. I then graduated from Philander Smith College with a Bachelor's in Social Work in 2017 from a HBCU college in which  I always wanted to attend growing up.. I have accomplished all these goals, went on to obtain my Master's in Social Work in 2021, and am currently pursuing a Doctoral in Social work..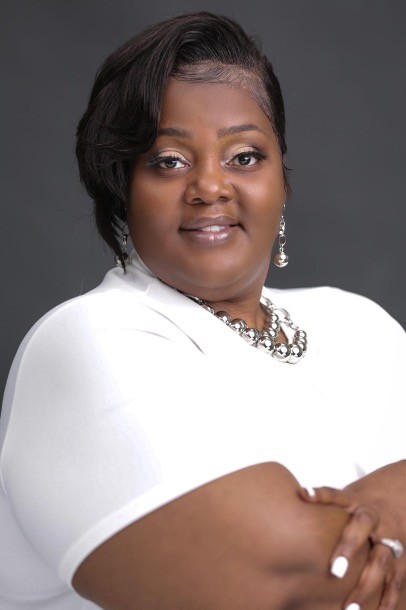 Marquitta Rucker is the CEO and Executive Director of SWAT Foundation Inc. Marquitta Rucker is the mother of three beautiful young ladies that are also all entrepreneurs. She has been in education for over a decade. She graduated from Augusta University and holds a master's in educational leadership. Marquitta is a certified teacher and grant writer. She has presented at conferences all over the United States concerning grant writing, youth civic engagement and the effects of poverty. She was also nominated and chosen as the Favorite Local Businessperson in the Augusta area for 2022, and 2023 through the Alignable network. She was also nominated and chosen for the Sisters Only Club 2022 SHERO Award recipient. This year her children are nominees. SWAT Foundation was awarded nonprofit of the year by the Greater Augusta Black Chamber of Commerce. Swat Foundation was also recently nominated as best Charity Organization in Georgia. SWAT Foundation Inc. allows Marquitta to remember and honor her mother's legacy, and help the community at the same time. SWAT Foundation's main mission is to provide intervention services to meet the urgent needs of the community. SWAT Foundation helps to feed, heal, educate, inspire, and nurture people of all ages, genders, races and socioeconomic status.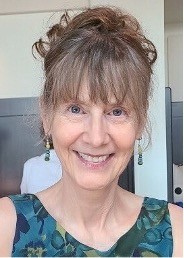 Linda Small is the founder and executive director of Reentry Sisters to assist female returning citizens throughout Maine, transitioning from prison to society. Reentry Sisters uses narratives of justice-impacted women to challenge attitudes, change policy, and deliver opportunities to build and maintain women's self-esteem, self-respect, and self-sufficiency. We endeavor to form close relationships and build a sisterhood to advocate for economic justice, fair treatment of system-impacted women, and lasting change to systemic biases and processes that disenfranchise the disadvantaged. Linda serves on the New England Commission for the Future of Higher Education in Prison. She is a member of the Justice Scholars Network and Colby College Think Tank, highlighting the scholarship and research of justice-impacted people. She is part of an American Council of Learned Societies grant team for the Freedom & Captivity (F&C) Curriculum Project, developing community-based classes taught by incarcerated people. Linda is a member of the National Humanities & Mass Incarceration Committee and a program coordinator for the Maine Prisoner Advocacy Coalition. She is a DJ for Justice Radio, a talk show about the carceral state. Linda is completing an MS Adult and Higher Education program and is part of a collaborative effort to develop a Justice Collective for Maine.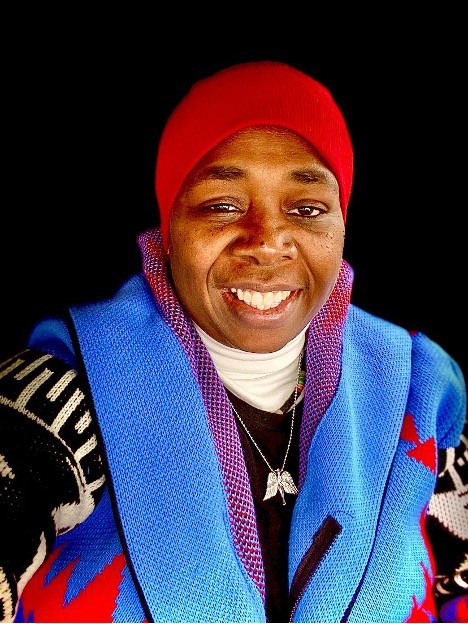 Carla Taylor is a community advocate committed to changing the world one heart at a time. A true ATLien from the westside of Atlanta (Zone 1). And though a Mandatory College Graduate, it doesn't stop her, but drives her to be great on the "assist", to make others great. Born to be a freedom fighter; because until we're all free, none of us are free.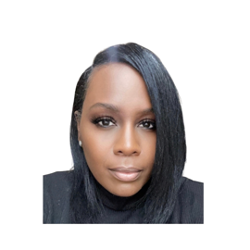 Ayana Thomas is the visionary behind Grieving Back to Life, a personal development organization that empowers women, with a special focus on those who have been impacted by the justice system and are struggling with grief, trauma, and adversity. Recognizing the immense burden of grief that these women carry, both before and after their encounters with the justice system, Ayana is dedicated to helping them overcome their past and find a renewed sense of purpose. As a grief advocate and counselor, Ayana understands the profound and transformative nature of grief, which can fundamentally reshape a person's identity. She is based in the NY/NJ tri-state area and primarily online.  She is available for workshops and keynote speaking engagements, sharing her own inspiring journey of triumph over adversity.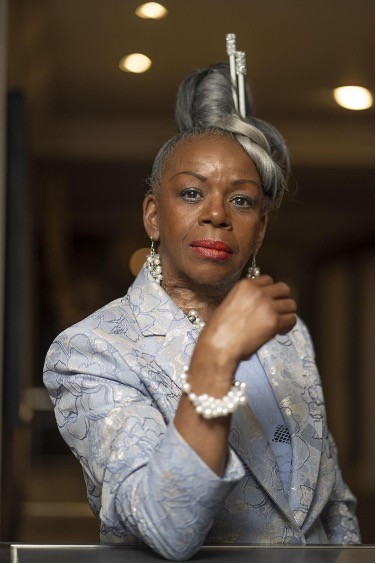 Ruby Welch is a motivational speaker, criminal and restorative justice advocate, JLUSA Alumni2023, healer, and Founder and CEO of F.E.L.O.N (Formerly Incarcerated Empowered Leaders  Overcoming Negative Stigmas). Ruby currently is employed with Dream.Org as a Campaign Coordinator. As an Ambassador for #Cut50 Ruby was instrumental in the passing and signing into law #Dignity Arkansas for incarcerated women. Ruby views her work as an extension of her Christian Faith.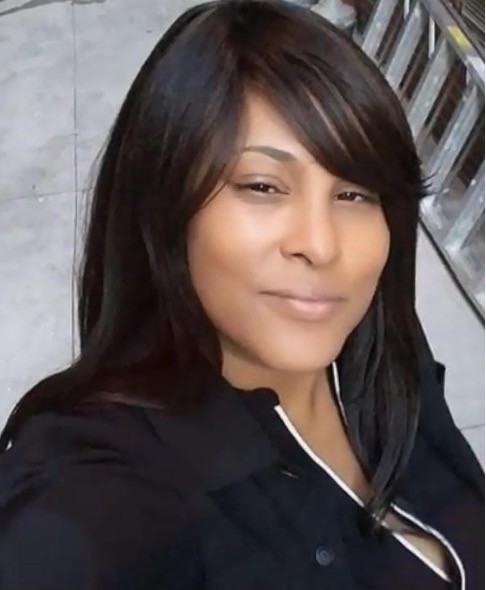 Natasha White is a formerly incarcerated survivor of solitary confinement. After serving fifteen years in the New York Prison System, Natasha dived right into the Close Rikers Movement as a campaign leader. Over the course of the next four years, Natasha participated in numerous fights for decarceration including bail reform, fair and timely parole, and the Less is More Campaign. During the height of the pandemic, Natasha became a community organizer for the HALT SOLITARY campaign making history in NY state with a win in March of 2021. After advocating in NY for four years, Natasha decided to relocate to Virginia in hopes of creating a better life for herself. As a Virginia resident for only thirty days, Natasha became the Coordinator for the Virginia Coalition on Solitary Confinement with the goal of using her skills to bring change to the Commonwealth. In 2022, Natasha received the Citizen of the Year Award from the National Association of Social Workers, became a board member at OAR, and was appointed the Director of Community Engagement at Interfaith Action for Human Rights. She is the unlock the box representative for both Virginia and Maryland as of January of 2023. Natasha is also the CEO and Founder of Broken Crayons Can Still Color, a non profit organization that provides trauma informed care for women.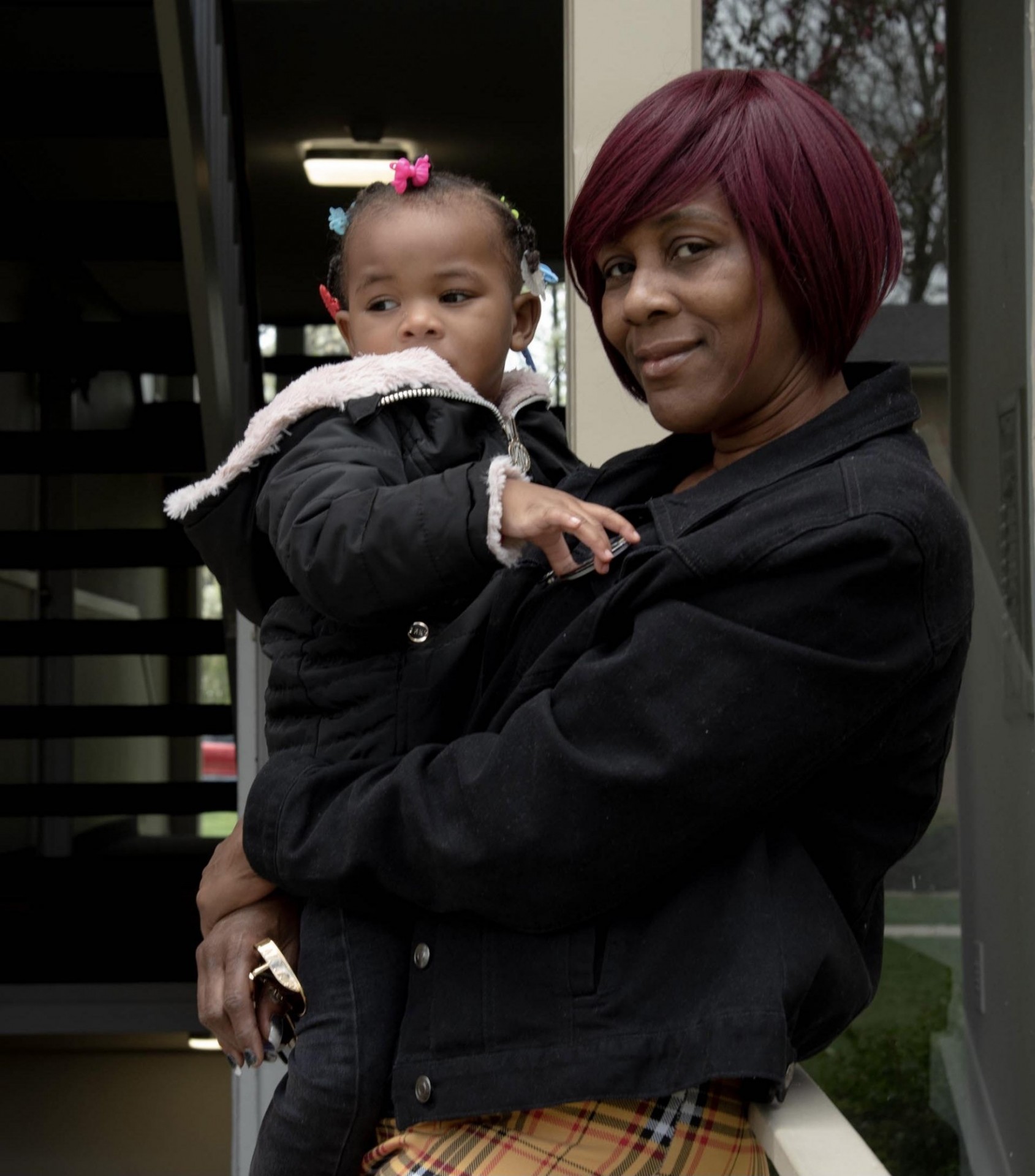 Kim Woodson, is a civil-rights advocate, legal scholar, public speaker, and directly- impacted organizer working to end mass incarceration and expand opportunities for people upon release from jail and prison. After being sentenced to life in prison at just 17 years of age, Woodson took her first step on the road to redemption after the Supreme Court ruled juveniles serving a life sentence should have their sentences reviewed. 
Woodson is one of two female juvenile lifers who were released in Michigan in the wake of the Supreme Court's decision in Montgomery v. Louisiana (10 more remain incarcerated). In May 2017, Woodson was released after serving 29 years and vowed to do all she could to help save others from making the same mistakes she'd made decades prior. She was determined to do something positive with the rest of her life and since founded Redeeming Kimberly in 2019. -- a nonprofit dedicated to assisting returning citizens transition from prison life to society, and helping those who were previously incarcerated navigate the many challenges of re-entry, securing housing, food, clothing, and jobs. 
Woodson now serves as campaign organizer for Michigan Liberation and is the mother to 4 yr old, Jai'Marie, her miracle baby born in 2017.