Meet our current and past Beyond the Bars fellows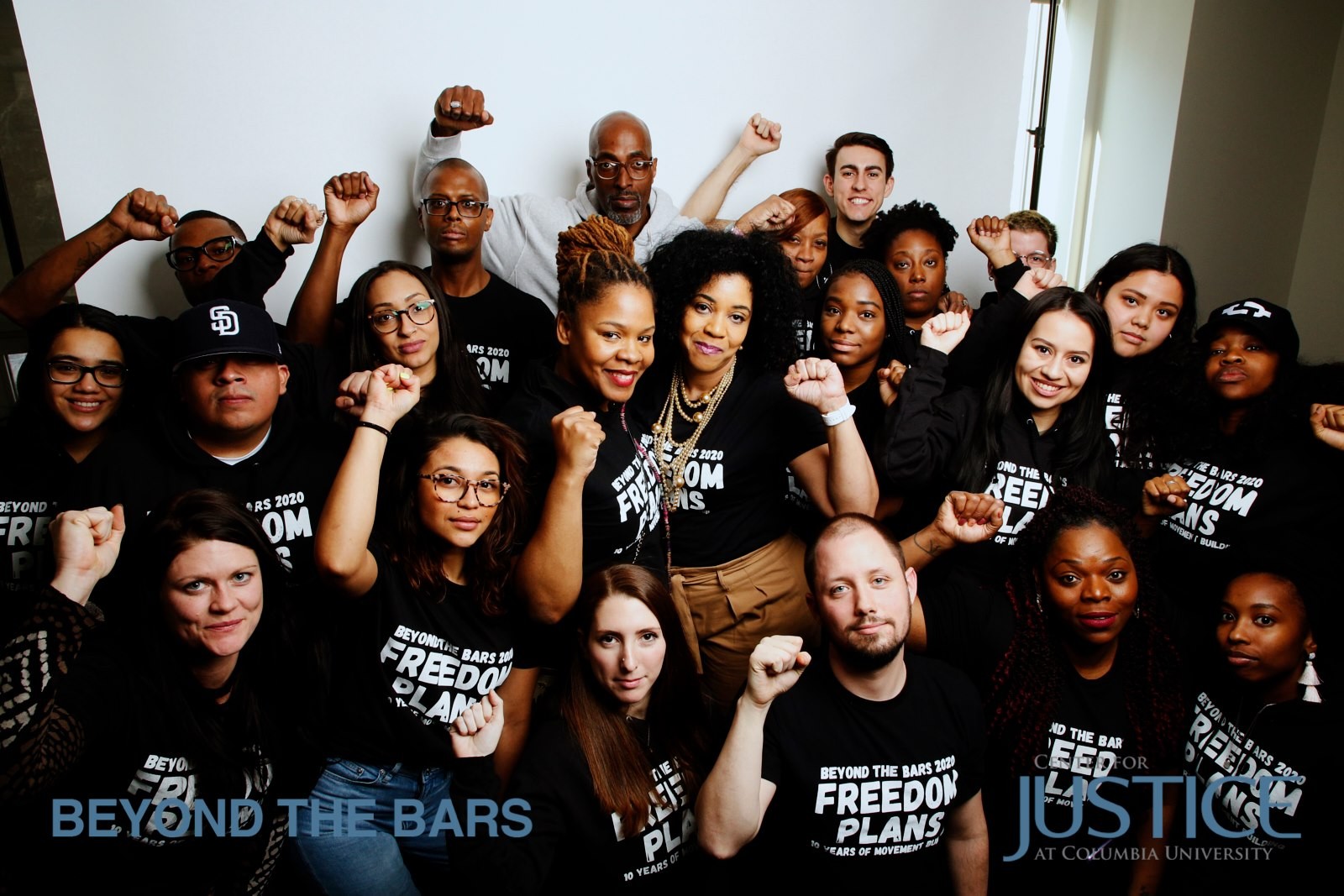 BTB Fellows 2021–2022
Jayla J. Allen is a masters candidate in the Graduate School of Arts and Sciences, pursuing a degree in African American-African Diaspora Studies at Columbia University. She holds a Bachelor of Arts degree in Political Science and legal studies from Prairie View A&M  University. She is interested in the intersections of race, poverty and mass incarceration. Jayla's previous advocacy work was based in the south, on voting rights. She plans to attend law school and become a civil rights attorney.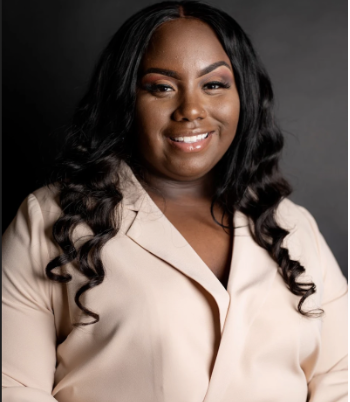 Herman Bell is a former member of the Black Panther Party who served 45 years in prison. While incarcerated, Herman continued his political activism through such initiatives as the Victory Gardens Project, The Certain Days: Freedom for Political Prisoners Calendar project, as well as doing educational work, mentorship and coaching of hundreds of young men inside New York State prisons. Herman was released in 2018, and has since worked on supporting families of other incarcerated individuals, and a number of other community initiatives.
Sonja Bilden is an activist and advocate who has built a passionate life that is focused on social justice. Sonja served as board president of Heart of Ganesh, working for the rights of elephants and humans engaged in the human elephant conflict zones of S.E. Asia, as board president of The Eastside Network, on LGBTQ rights and on initiatives within the NW AIDS Foundation. Sonja recently joined the associate board of Brooklyn's Rising Ground and is the owner/C.E.O. of Provider Service Group whose mission is to train and employ survivors of domestic violence and individuals with barriers to employment. Sonja's work is evolving toward providing legal representation and healing practices within alternatives to incarceration with a narrowing focus on prison abolition. Sonja is a musician, yoga and meditation practitioner and is a certified instructor with Living Yoga whose mission is to foster healing and resilience through trauma-informed yoga. Sonja holds a BA in Business from The Evergreen State College and currently lives in New York City.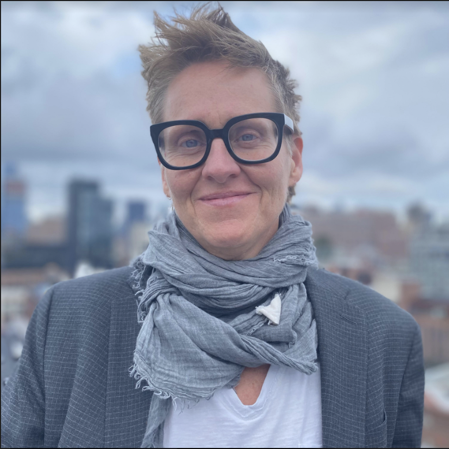 My name is Haley Cabassa and I am currently a MSW candidate at Columbia University, a John Jay Alumni, a social work intern, a residential counselor, and a foster care case worker.  I am passionate about fighting for social justice, especially when it comes to working with youth who have been oppressed by multiple systems.  I am a proud, open-minded, and determined future social worker striving to be the best version of myself.  As I continue my fellowship with Beyond the Bars, I hope to continue my journey of growth, self-identity, and learning how to become an impactful advocate for justice.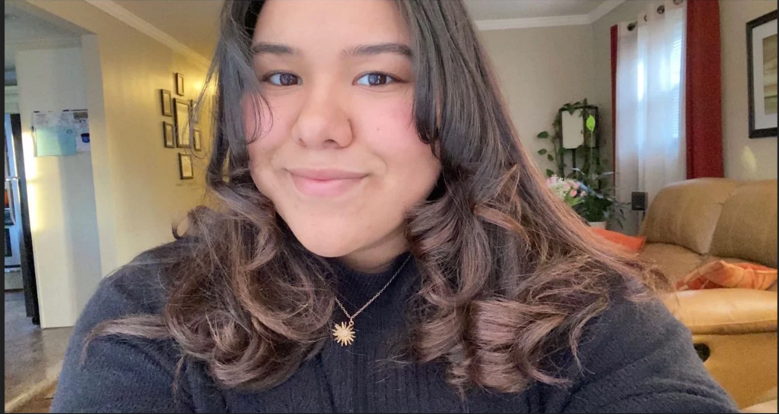 Christine Crowther is a recent graduate from Stony Brook University School of Social Welfare.  She has obtained her Master Degree in Social Work and is currently employed as a school social worker. Before being indirectly impacted by the criminal justice system Christine's  passion grew through hearing about the issues that families experienced when involved in the criminal justice system. Christine's future goal is to be the voice for marginalized oppressed groups within various systems.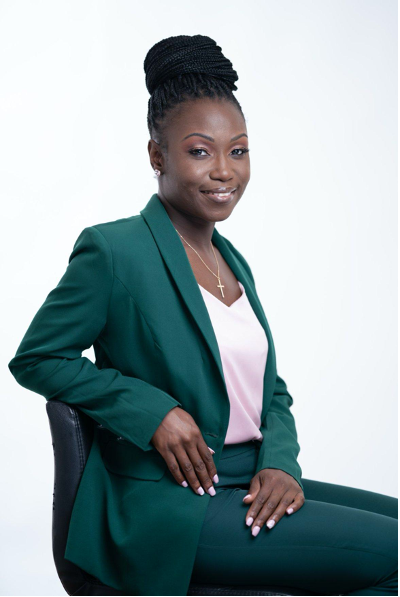 My name is Camille Greene. I am a Brooklyn native but presently I reside in Queens. I am a Paralegal Case-handler with the Legal Aid Society's Homicide Unit. A goal that I am currently working towards, is being accepted into a Law School here in New York. Once I graduate law school, I would love to move to a warmer state (or even an island)  to practice law and have a small farm.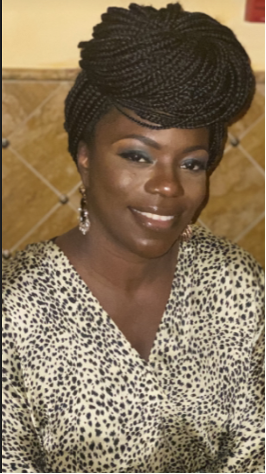 Kaya Kim is an activist, writer, and junior student in Columbia University majoring in Women's and Gender Studies and minoring in Ethnicity and Race Studies. She is the founding member of feminist organization, Flaming Feminist Action, and led the movement of legalizing abortion in South Korea. She is passionate about analyzing and addressing intersectionality issues around immigration, incarceration, gender, and race.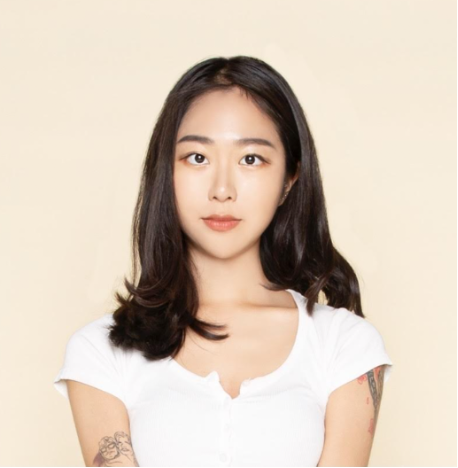 A graduate from Skidmore College with a B.A. in Sociology, Joel immersed himself in social justice by doing a summer long internship with Siena College leading a literature discussion course for incarcerated men at Mt. McGregor Correctional Facility. After graduating from Skidmore, Joel taught for three years at Harlem Academy, an Independent School in East Harlem. Joel, a Harlem native, currently works withThe Bronx Defenders as a criminal defense investigator. Joel is an avid foodie, loves hiking, and is a die hard NY sports fan. Let's go Nets!!!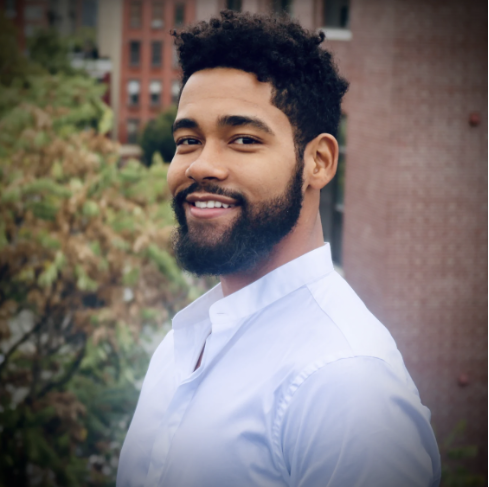 I'm an activist, a person of faith, a loving husband, storyteller, grant writer, and social worker for the past fifteen years in a myriad of different settings. Currently, I'm a grant-writing consultant and work per-diem for Catholic Charities of Newark, NJ as a Residential Assistant and Outreach Worker. For several years I've worked with the City of Newark as a Peer Reviewer which consists of reviewing and evaluating proposals from area nonprofits and health agencies for 10 million dollars in yearly Ryan White federal funding. My heroes are Dr. Martin Luther King, Alex Haley, Toni Morrison, and James Baldwin. Being born and raised in the Borough of Brooklyn and being impacted by poverty, crime, violence, and drug abuse has affected me immensely and directed me towards a path of social justice, giving back, and making a difference in society. My hope is living a life that would make God, my family, and my friends proud.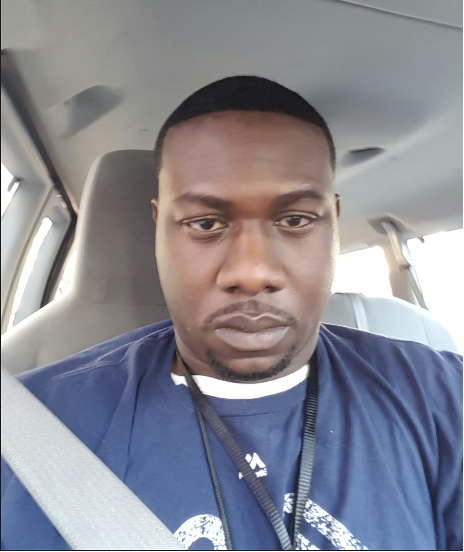 Raised with roots in the South and the West Indies, Chandler (she/her) is a first year Master of Social Work student at Columbia University. Prior to this program, she was the Manager of Engagement & Advocacy at Sundance Institute, a Lewis Hine Documentary fellow, and co-founder of The Bridge, an online publication that celebrates the creative talents of Black and Latinx women. She is passionate about storytelling, loving, dreaming, and collectively creating new spaces of being that center imagination and social equity. Chandler is grateful to be in community and learn from such a remarkable group of people through the Beyond the Bars fellowship.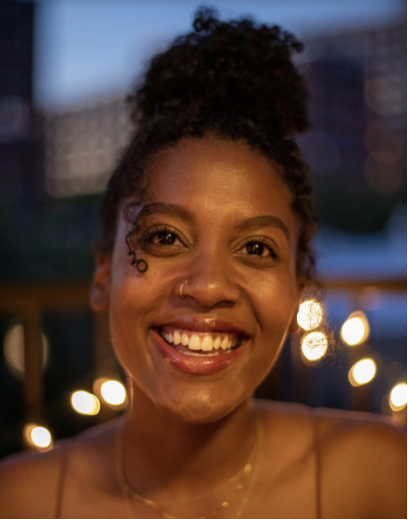 Nikita Rahman, a Queens native, is a current MSW candidate at Columbia School of Social Work (CSSW). Nikita's experience includes serving as a wellness counselor at The Epiphany Center, a substance use residential facility; a math instructor for Prison University Project at San Quentin state prison; an advocate for system-involved youth in San Francisco; and most recently an intern at the Network to Abolitionist Social Work. This year she is working as a social work intern at The Bronx Defenders in their Family Defense practice, where she helps caregivers navigate and mitigate the harms of the family policing system (sometimes referred to as the child welfare system). At CSSW, Nikita has also, along with a group of passionate staff and students, helped co-create a new mandated supporting training that has been piloted this fall, and aims to replace the current mandated reporter training which takes a violent carceral approach to reporting families of color. Nikita is also a dancer, plant mama, and sci-fi reader.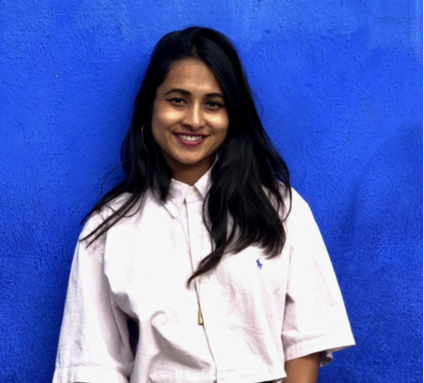 Clarice Robinson is an advocate, educator, and researcher. Clarice began her career as a Teach for America (TFA) Corps member in Helena, Arkansas where she taught middle school and PreKindergarten for three years. Clarice has taught students and worked with families and communities in rural Arkansas, North Texas, and Madrid, Spain. She most enjoys volunteering as a GED tutor at Rikers' Island Correctional Facility and supporting the educational goals of individuals who are incarcerated. 
For two years, Clarice worked at the Columbia University Justice Lab as the manager of EXiT (Executives Transforming Probation and Parole) where she coordinated the work of over 100 EXiT members and supported their vision to transform their probation and parole systems to be smaller, less punitive, more restorative, and hopeful. Clarice has a Master's degree in Educational Leadership, Politics, and Advocacy from New York University (NYU). Clarice is excited to be a member of Beyond the Bars to work and labor alongside other Beyond the Bars Fellows who share her vision for creating a more just and safe world that is not necessitated in prisons.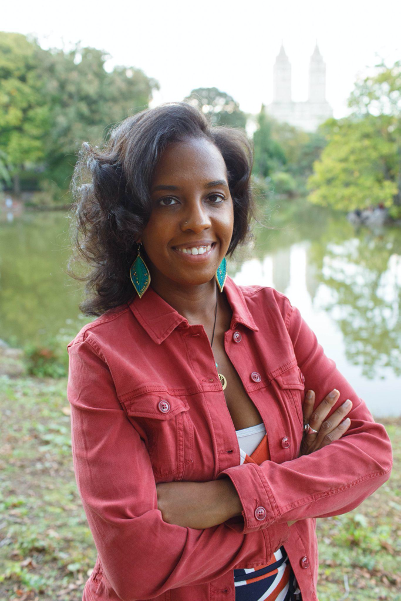 Covid slowed life down, in a good way. I have been able to explore my purpose deeper, and study Restorative Justice and Practices and I'm so excited for the future! My Quote: Nothing is impossible the word itself says I'm Possible!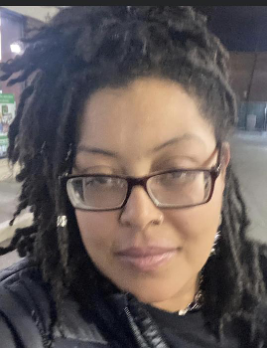 Terrence Stevens is from Harlem. Prior to receiving the executive clemency as a role-model prisoner, he was featured in the New York Times for the much-needed reforms to the mandatory sentencing laws. Stevens spent 10 years of a 15-year-to-life sentence for a low-level, non-violent drug offense under the Rockefeller Drug Laws even while being confined to a wheelchair as a near-quadriplegic. Since his release, he founded www.inarmsreach.net Mr. Stevens has dedicated his life to serving the youth and families of Harlem, many of whom have been impacted by the justice system. As many as half the population served by IAR have parents or other family members who are or have been incarcerated.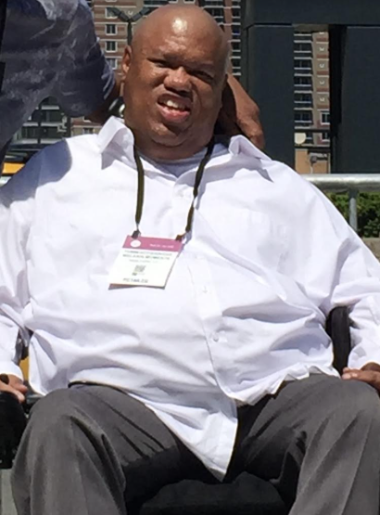 Jeanette Toledo is attending St. Francis College (SFC), majoring in Criminal Justice with a Minor in  Psychology. For two consecutive years, Jeanette Toledo has been the President of the International Cultural Club and a SFC Peer Academy Student Leader in which the unique role, The Historically Excluded Student Representative, was exclusively created due to her lived  experiences and certifications. Jeanette Toledo is the Executive Chair for the NYC Peer  Workforce Coalition and an Executive Board Member for the NYC Justice Peer Initiative  responsible for leading the Professional Development, Networking and Support Circle Action  Group. Jeantte Toledo earned the NYS (New York State) Certified Peer Specialist, Certified  Recovery Peer Advocate, CPR/AED certifications and the Navigator Certificate in Human  Services and Community Justice (Peer Navigator) from John Jay College of Criminal Justice. Jeanette Toledo is a Howie the Harp graduate, was a Peer Intern with Cases and the  Valedictorian for AmeriCorps - Peer Corps.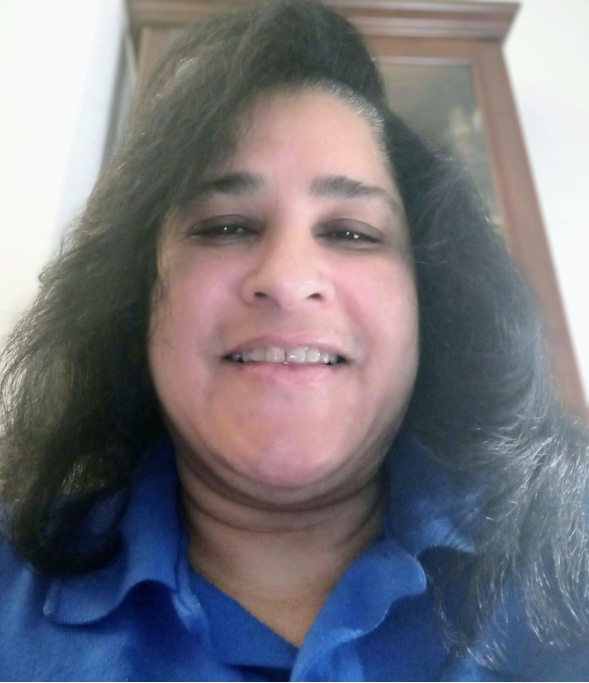 Genevieth Vargas is a Criminal Defense Practice and an Adolescent Defense Practice Social Worker at The Bronx Defenders. As a First-Generation graduate student, Genevieth holds a Master of Arts degree in Criminal Justice from the University at Albany, and a Master of Science in Social Work from Columbia School of Social Work. Genevieth's interest and engagement in fighting for social justice issues arose when her father and cousin shared with her their experience with the criminal punishment system. One of Genevieth's goals is to create a restorative justice peacemaking space for BIPOC community members who experienced parental incarceration. Genevieth is interested in mass incarceration, youth justice, ending the school to prison pipeline, restorative justice, treatment not jail, and abolition work.