Meet the 2023-24 Beyond the Bars Fellows! 
Beyond the Bars 2023-24 Fellows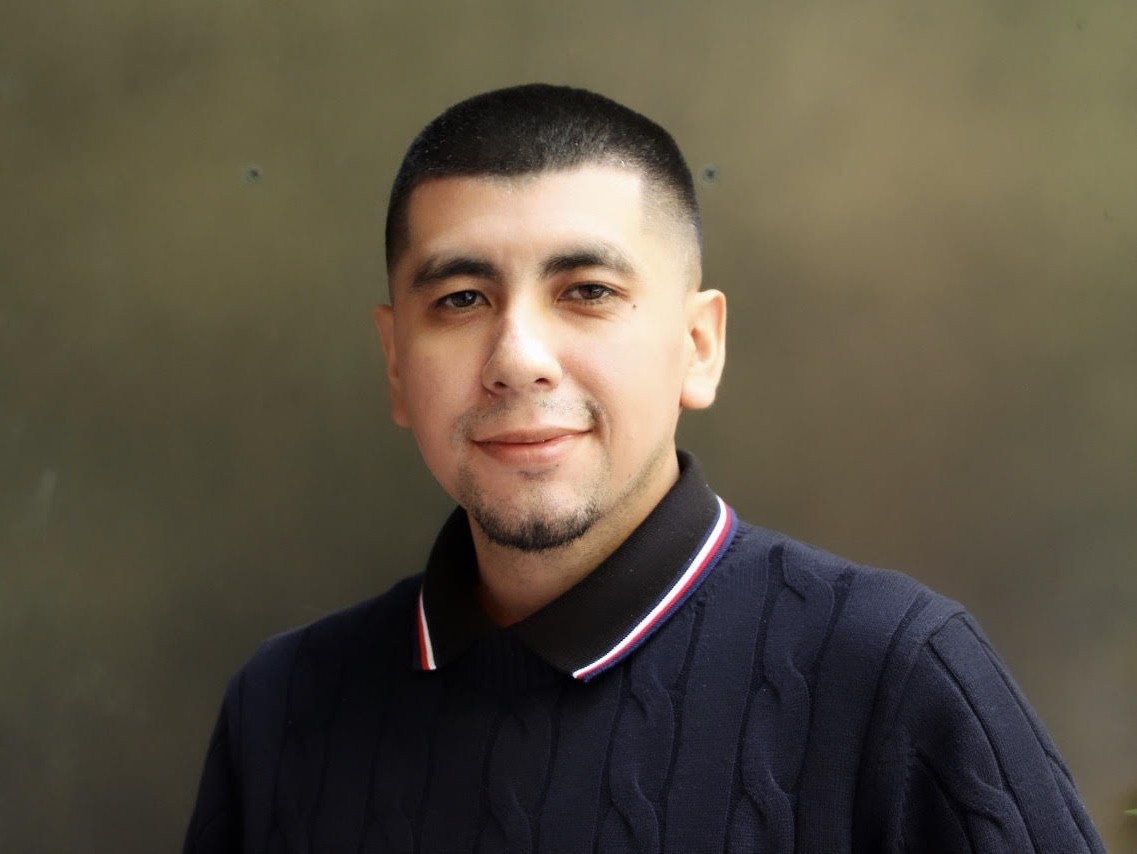 Miguel Beltran is a System-Impacted Chicano male, he grew up in Glendale, CA, with strong ties to Northeast Los Angeles. His personal experience as a youth was marked by eviction, probation, and police harassment, motivating him to pursue social justice. At UCLA, he participated in the McNair Research Scholars program, focusing on crime, policing, and neighborhood dynamics. He joined Underground Scholars, a student organization that supports Formerly-Incarcerated and System-Impacted students through Recruitment, Retention, and Advocacy pillars. Now a Sociology Master's student at Columbia University's Graduate School of Arts & Sciences, he's dedicated to advocating for communities affected by law enforcement and mass incarceration, with plans to pursue a Ph.D. to make a significant impact in the field and society.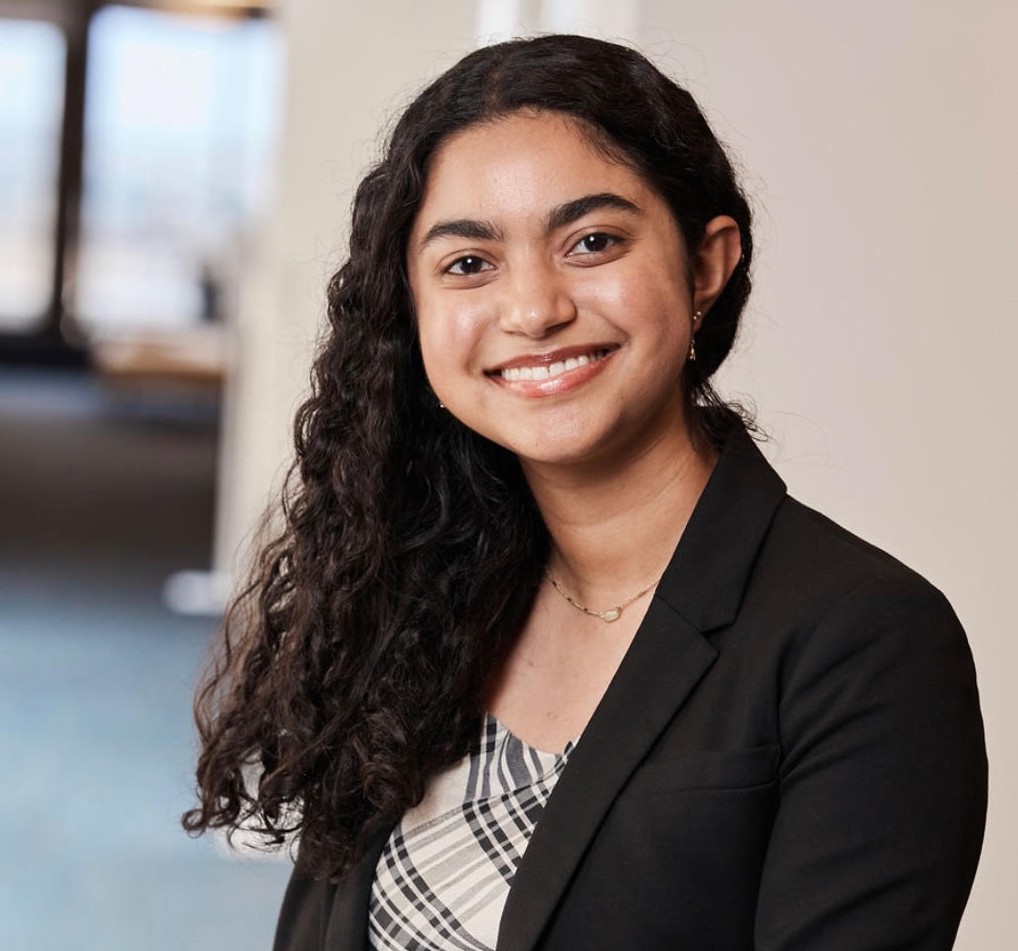 Ananya is a grassroots policy advocate from Shreveport, Louisiana. She is a freshman at Columbia University planning to study Urban Studies and Political Science and is part of the Undergraduate Law Review, Policy Institute, and FGLI Advisory Board. She also works with Louisiana legislators on menstrual equity bills, is the PERIOD Movement's LA Community Outreach Director, and participates in United Nations youth advising. She found her passion for criminal justice after interning at her parish's juvenile court and has since worked within the state on detention center reform and youth justice education. She plans to explore mass incarceration's intersections with gender and aims to build advocacy skills geared to the Southern reform movement.
Ross Brown, a formerly incarcerated person and foster care alumnus, is a prison abolitionist and ardent advocate for decriminalizing foster care, mental illness, and addiction. Ross has a B.A. in economics, an M.S. in criminal justice, and an impending M.A. in clinical mental health counseling. He is deeply committed to extending rights and possibilities for persons reentering society after incarceration and raising awareness about the complex relationship between mental health and criminal justice. Ross is a certified peer recovery support specialist and provides street outreach as a member of the Asbury Park Mayor's Wellness Committee and the Citizen's Advisory Committee of the New Jersey Department of Mental Health and Addiction Services (DMHAS). Ross hopes to one day secure admission to a joint JD/PhD program and to enter academia.
Adrienne Childres (she/her) is a partner and parent who values being of service to the community. She is currently completing a Bachelor's of Arts in Women's, Gender, and Sexuality Studies at Columbia University (School of General Studies). Adrienne plans to attend law school after graduation, with the intention of practicing civil rights and social justice law. Originally from Western North Carolina, Adrienne is grateful to call New York City home. Adrienne is fat, queer, and polyamorous. She makes her life in New York with her partners and her adult son.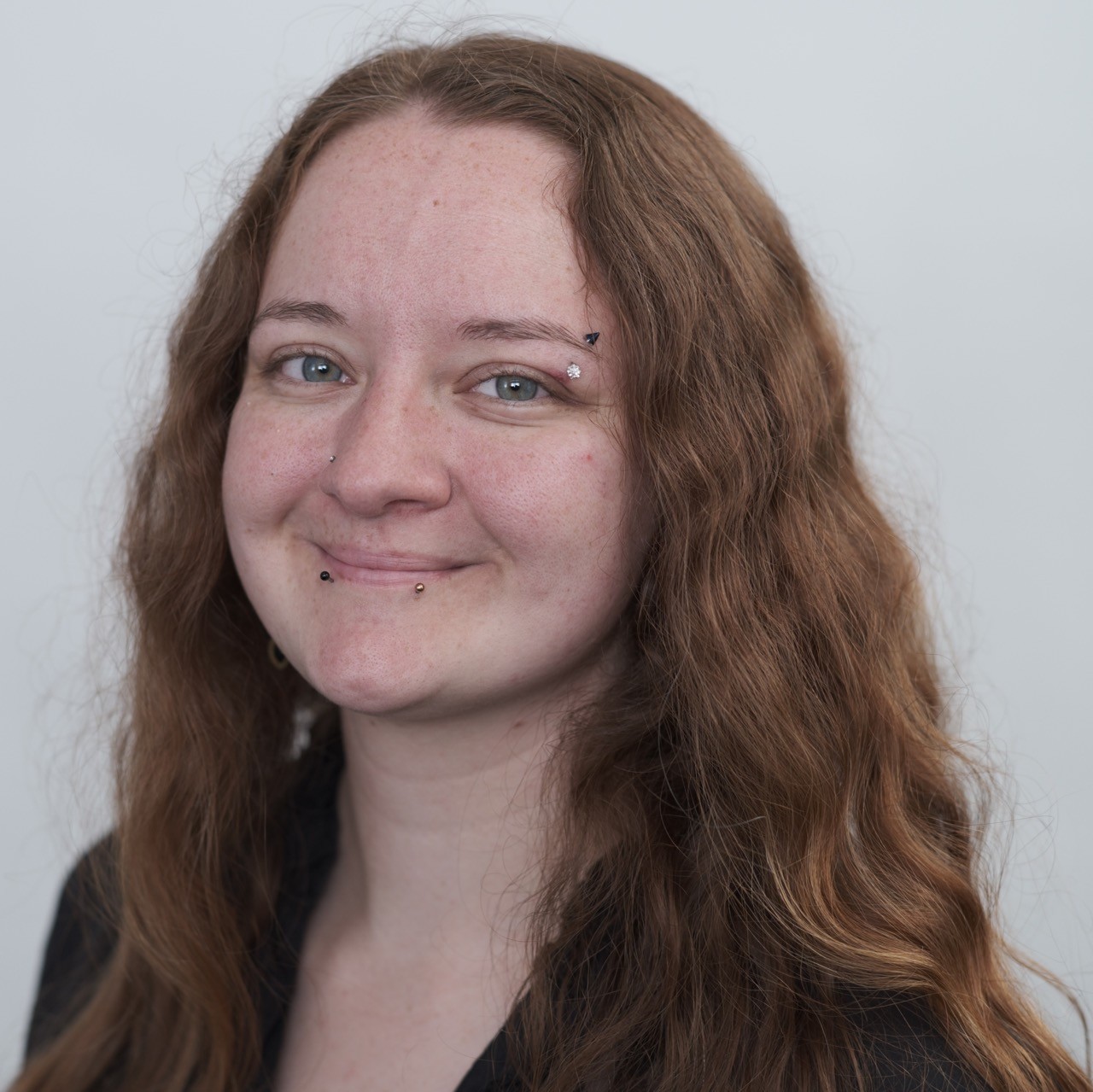 Lex is a recent graduate with honors from Silberman School of Social Work in East Harlem where I earned my MSW on the Community Organizing track with a concentration in Criminal Justice. Prior to this, I graduated summa cum laude from St. John's University in May 2021 with a Bachelor's of Arts in Sociology. My career goal is to work in criminal legal reform and dismantle the structural racism that contributes to mass incarceration, as well as work against the corruption of the judicial system. Additionally, I am currently on the Board of Directors at East Harlem/El Barrio Community Land Trust, which is a non-profit dedicated to creating and maintaining truly, deeply, permanently affordable housing and allowing residents to be self-sustaining. I am currently working as a Level 1 Investigator at the NYC CCRB which is a city agency that investigates complaints of police misconduct and gives disciplinary recommendations to the NYPD. Further, I participate in INP's RISE Fellowship, which is dedicated to early career social impact work professionals who want to continue service in challenging work environments. Finally, I am on Met Council Action's Board of Directors, which is a housing nonprofit dedicated to tenants rights and electing politicians who believe in people and power and that housing is a human right.
Danielle Cowan is an NYC born and based, blind, queer and Blackarican native New Yorker dabbling in community health, poetry and performance. Her professional background is in community health, organizing/outreach and facilitating participatory processes. Her work is fascinated with what it means for bodies and places to hold multiple, sometimes culturally conflicting identities and playing with ways to write and perform within shared histories and trauma. She has had poems published in Causeway Lit's revolution issue, Mobius: The Journal of Social Change and elsewhere. She has read in The Rally Reading Series, and received fellowships from More Art and Office Hours Poetry Workshop.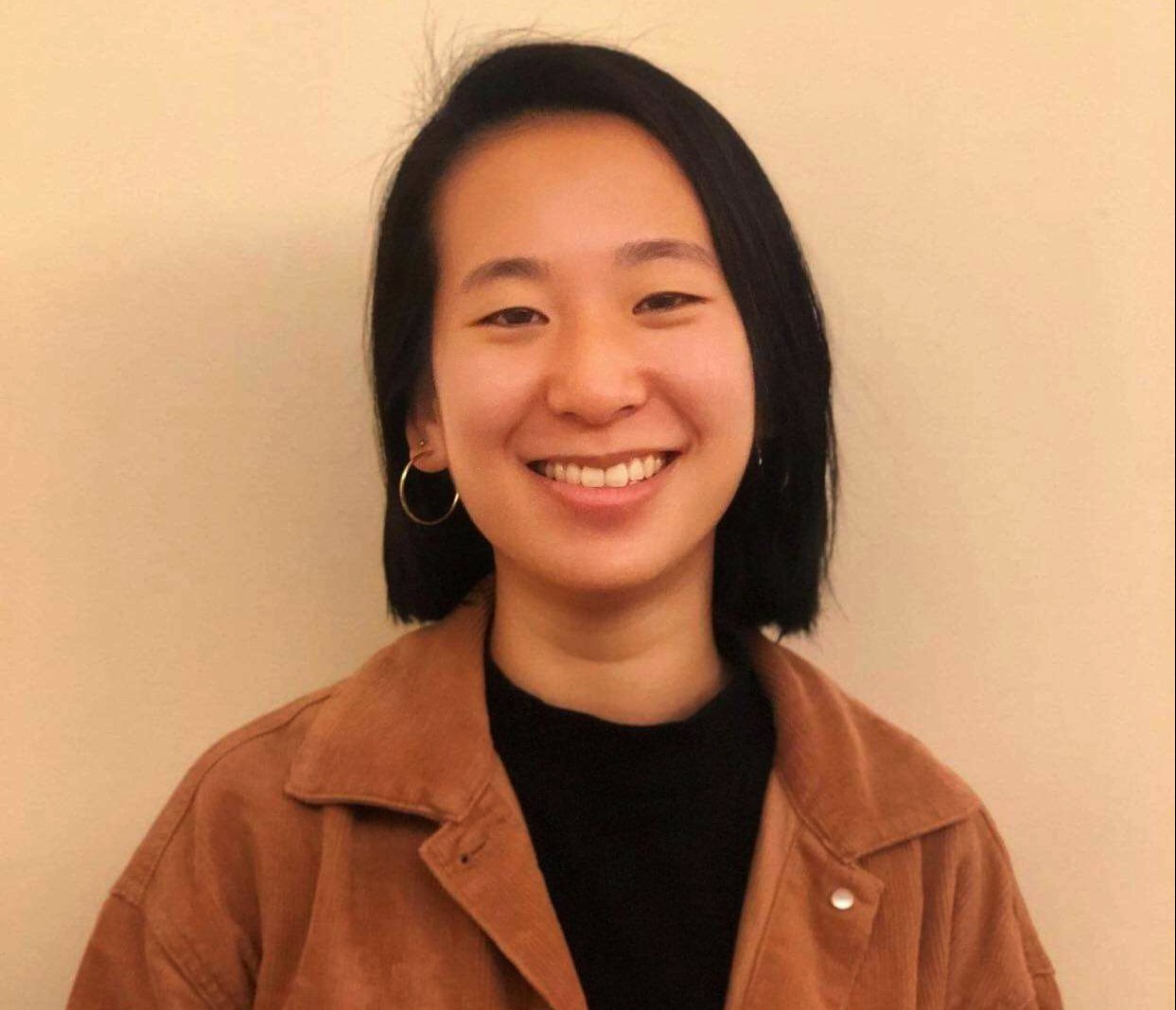 Ashely is a social worker who received her MSW degree from Columbia School of Social Work and her BSW degree from Stony Brook University's School of Social Welfare. Passionate about transformational justice and community care, she has worked with diverse populations as a group facilitator and program coordinator. She is currently organizing with Flushing Anti-Displacement Alliance against the building of the mega jail in NYC's Chinatown. As an Asian American woman, she looks forward to actively learning from others and informing my abolitionist praxis through the Beyond the Bars Fellowship.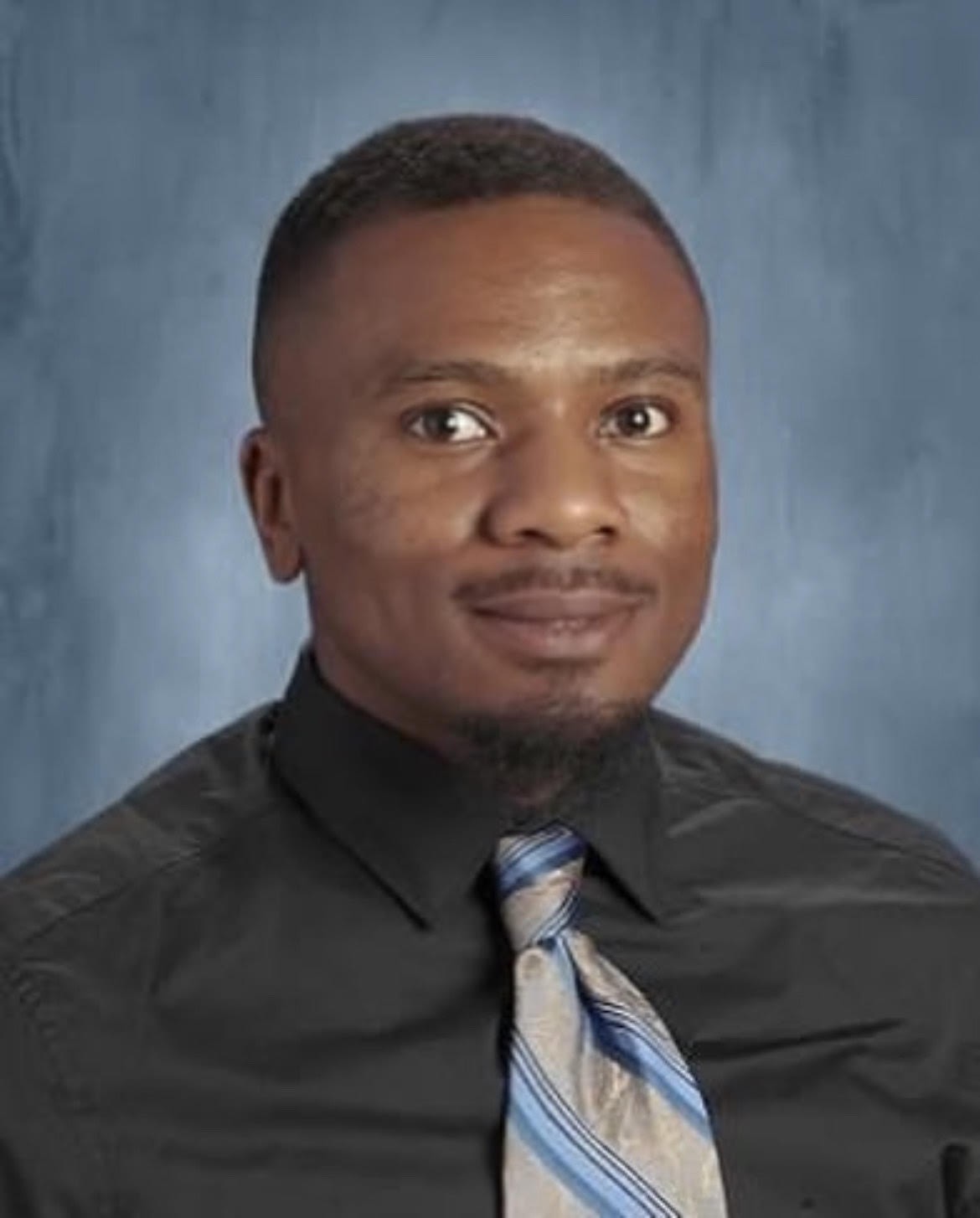 Isaiah Friday was born and raised in Irvington, NJ. In 2010, Isaiah became the first African-American student to graduate with a bachelor's degree from the Rutgers School of Public Affairs and Administration, where he also earned his MPA a few years later in 2015. While completing his MPA at Rutgers University-Newark, he also interned for the Internal Revenue Service in New York, NY working as a legal assistant. Isaiah loves giving back to his community and traveling. If one quote describes why Isaiah continues to push himself to his greatest potential, it would be to "leave the world in a better place than how you found it." Isaiah has experienced his own setbacks and roadblocks in life, but with dedication and persistence, he has managed to escape those setbacks and learn from his mistakes. He has an authentic interest in public administration and specifically how it can be applied to social justice and other issues concerning minorities. Currently, Isaiah is a fellow at Columbia University in the "Beyond the Bars Fellowship" that gives fellows an opportunity to learn about social justice, become involved in policy planning and creating meaningful social change. Isaiah plans to use this as a stepping stone to gain access to law school in the near future.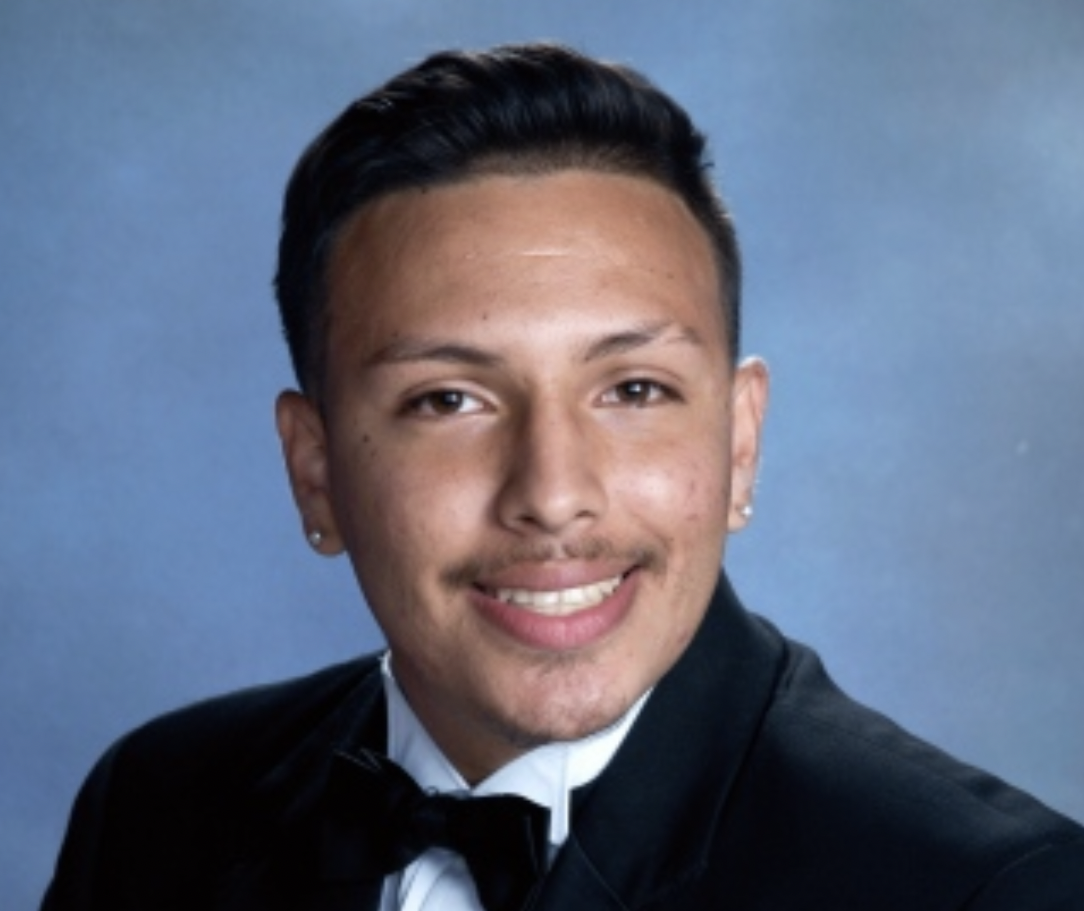 Jose Gonzalez is a sophomore at Columbia University majoring in Ethnicity and Race Studies with a particular concentration in Public Health. As someone who grew up in a predominately Hispanic and immigrant community, Jose is dedicated to representing and fighting for the legal rights of undocumented individuals. Within local communities back home in Dover, NJ, Jose worked with Wind of the Spirit, where Jose had the opportunity to teach undocumented individuals about their legal rights and liberties, teach them English, and connect them to outside resources that could further uplift them. However, as an aspiring civil rights lawyer, Jose is interested in creative transformative reforms within mass deportation, mass incarceration, among other social issues that receive both comprehensive and multifaceted efforts. A fun fact is that Jose is the middle child of nine children!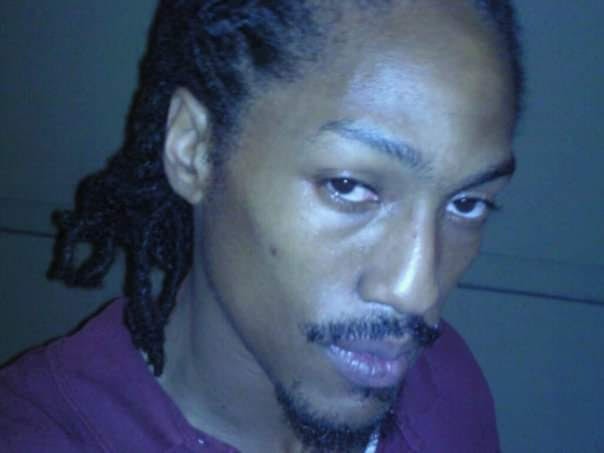 David is a father, son, brother, nephew, cousin, and an important friend to many. Despite being a victim to circumstances, bias, and poor choices he has been on a quest to better myself not for himself, but for those around him. He has had several setbacks but they've led to positive comebacks. He is a New Yorker whose lived all over the world and has seen many different ways of life. And knows there's more to the life that he lives and that he can help those around him live.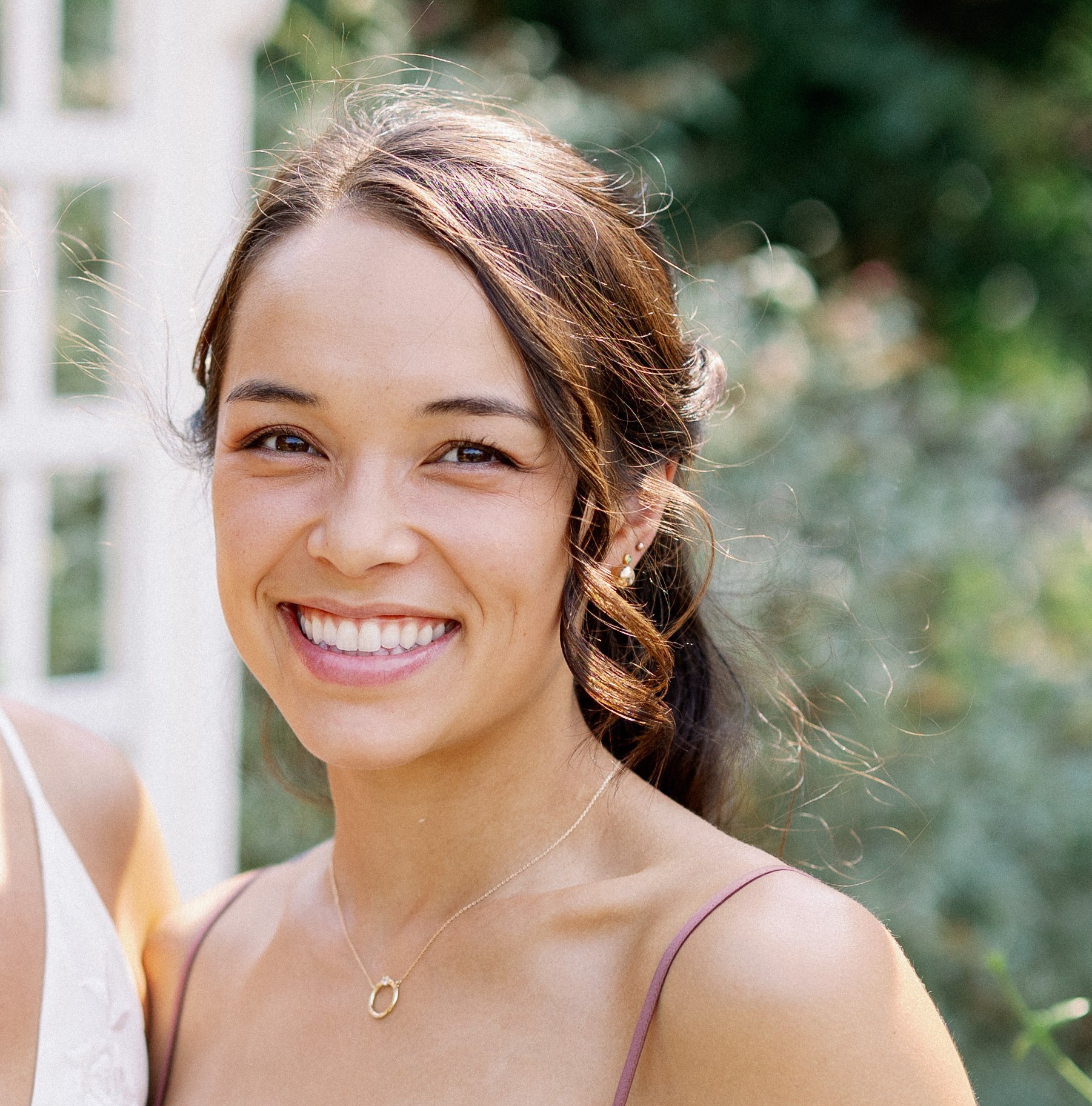 Born and raised on the stolen lands of the Ramaytush Ohlone people–known to many as San Francisco–Joy van Hasselt is an abolitionist, social creative and student of radical thought and emergent strategy. Over the last decade, she has been a student, teacher and facilitator with BIPOC youth in the education, carceral and foster care systems, exploring identity, purpose and transformative justice as a means of uplifting collective liberation. Joy discovered a sense of belonging and refined purpose at CSSW, co-leading the Abolition and Multiracial Student Caucuses and serving as a Student Advisor for the CSSW Action Lab for Social Justice. Joy hopes to honor those who came before her and generations to come through critical, collaborative and creative efforts that affirm minoritized communities' right to healing, wellness, joy and life and our interconnectedness–the conditions for a more loving, sustainable world.
Selene Hernandez (they/them) is a transdisciplinary social worker, artist, and abolitionist from the land of the Tongva people, known today as Los Angeles. As a recent graduate of Columbia University's Master of Social Work program, Selene is in the process of carving a space for themselves across the intersections of technology, art, and social justice issues. As a proud child of immigrants, they aim to center the experiences of folks most impacted by institutions and systems of harm in their efforts to redesign a future where we can all thrive. Selene also holds a B.A. in Geography & Environmental Studies from UCLA, which has been a foundation that has guided them in their efforts to highlight the impact of our environment - our physical, social, cultural, and digital environments - on our wellbeing.
Danielle Jones is a Bronx native and a proud Lehman College alumnus. Danielle has enjoyed a prosperous career in both the public and private sectors. Activism is at the root of all of Danielle's pursuit and her Justice-seeking work is seen through her work as a Community Outreach Coordinator with the New York City Department of Education. Danielle's work as a scholar-activist has uniquely positioned her to think critically about how public policy affects marginalized populations in New York and globally. Danielle seeks to keep the common touch as she merges theory from the academy to the practical application with the families and communities she serves. A Yankee fan, a foodie, a lover of art and music, and a proud mother of an HBCU grad, Danielle leads with her faith and has a deep appreciation for human difference.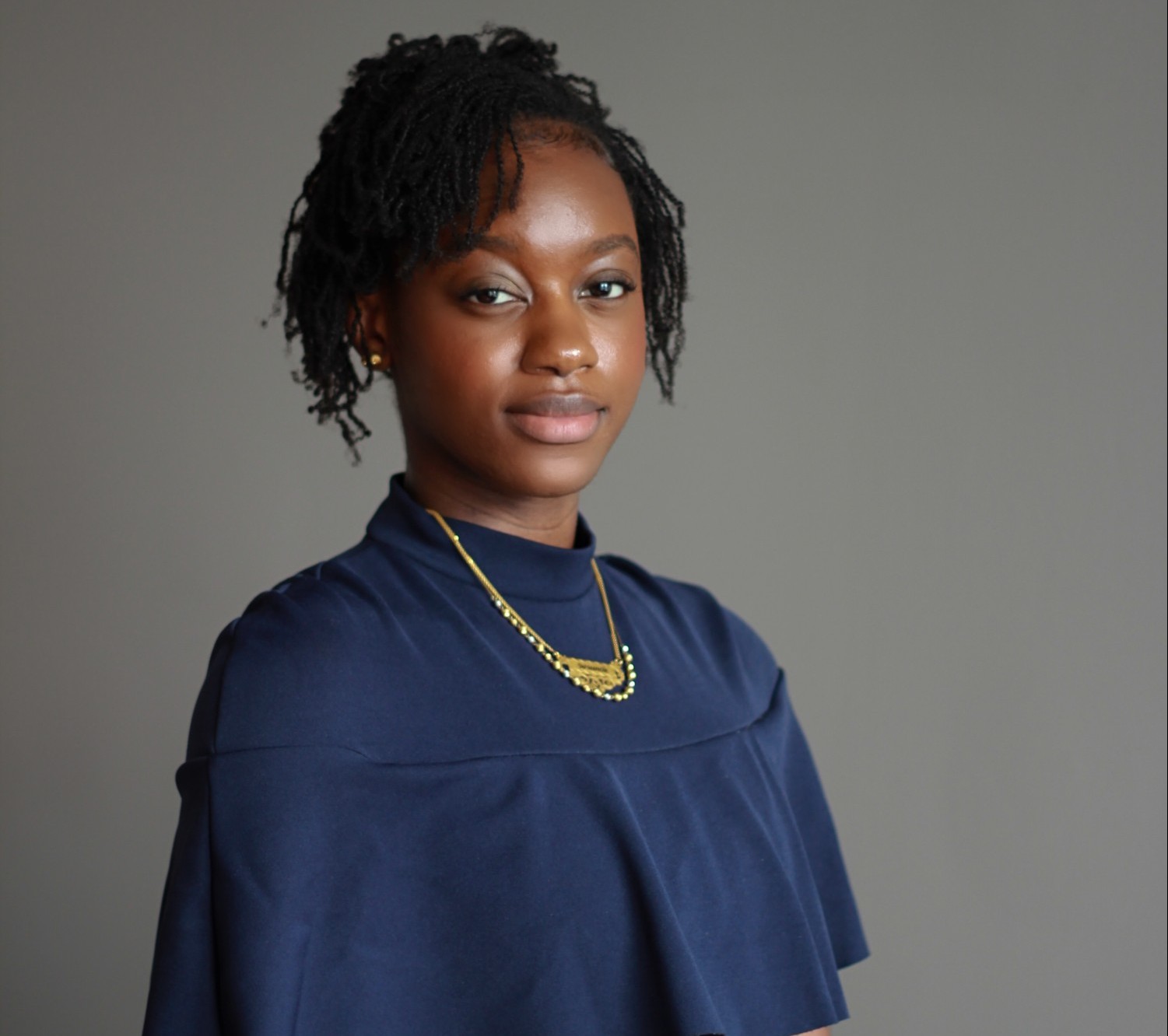 Fatoumata Magassa (She/Her) is a first year MSW student intending to become a forensic social worker. Fatoumata is a Harlem native who has a passion for social change and empowering the lives of justice-involved and low-income families. Fatoumata graduated from the University of Chicago in 2021 with a BA in Public Policy Studies and a specialization in criminal justice and critical race theory. Currently, Fatoumata is a member of the Action Lab for Social Justice at Columbia, a volunteer for CASA-NYC and a committee member for Community Board 10. Fatoumata has worked and/or interned at the following organizations: Lawyers Without Borders, Illinois Coalition for Higher Education in Prison, Harlem Youth Court, Business & Professional People for the Public Interest (BPI Chicago), the Manhattan Borough President's Office, Dratel & Lewis, and Chicago HOPES for Kids. During college, she served as Co-President and Content Manager for the Bridge Writing Workshop Program, which helped participants at Cook County Jail unpack their traumatic experiences and share their narratives through different creative writing mediums.
Verna hails from South Africa, and has been residing in United States for twenty years. She is currently a Survivor advocate at a woman owned sexual assault and sexual violence law firm, and provides advocacy and support to all our clients. She conducts victim and survivor-centered intake with clients on a one-on-one basis. She is currently enrolled in an Associates Degree Program with Bard MicroCollege for Just Community Leadership. She is also a participant in the first ever US Legal Empowerment leadership Course by the Institute for Human Rights, NYU School of Law.
Mary Morris, MA, LCAT is a licensed creative arts therapist working within NYC Health + Hospitals/Correctional Health Services, serving people who are incarcerated and living with severe and persistent mental illness and battling with addiction on Rikers Island. She also provides clinical supervision in the private practice setting, and serves as lead of the BIPOC Research Subcommittee under the North American Drama Therapy Association. Her research interests and body of work explore issues targeting the dynamic of the Black family unit including the school-to-prison pipeline, the criminalization of mental illness, racism and trauma, and the intersection of mental health and maternal health disparities. Mary holds a MA in Drama Therapy from New York University and a BFA in Theatre Arts: Acting from Howard University. Her journey into art-ivism and creative decolonized healing in the carceral space began with a course, Art (In)Justice in The Inside Out Program, going into the DC Jail and engaging in critical and creative dialogue and performance centering social justice on their Young Men Emerging unit. Mary is extremely honored and grateful to be a Beyond the Bars Fellow, walk alongside others committed in this fight, and to expand her knowledge and action in the role of healing in restoration and abolition!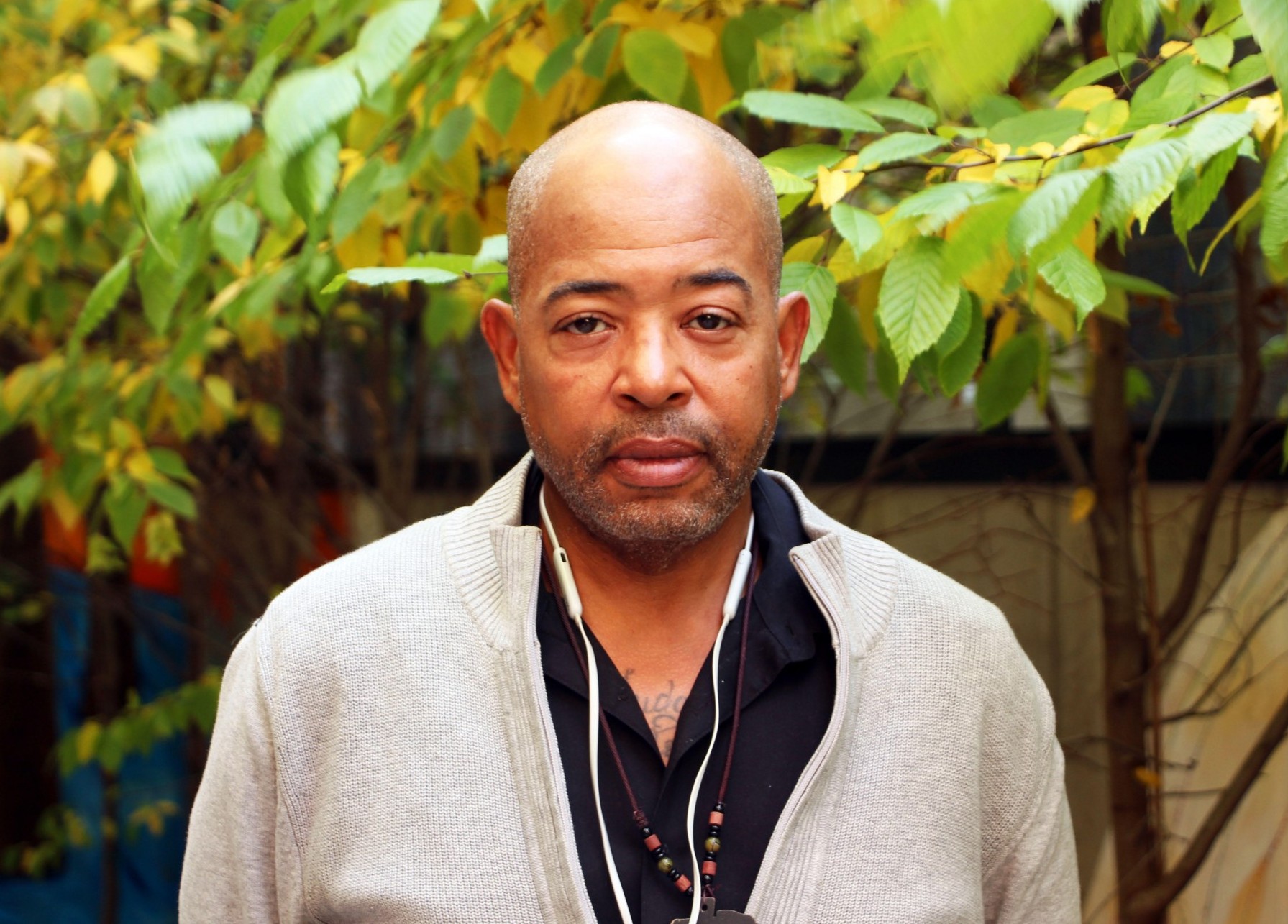 Devone Nash is a Human Service Professional who is dedicated and passionate about helping other people going through a recovery period in their lives. He utilizes firsthand experiences to deliver services, create clear action plans and utilize current skills, expertise, and strengths to help clients reach their goals.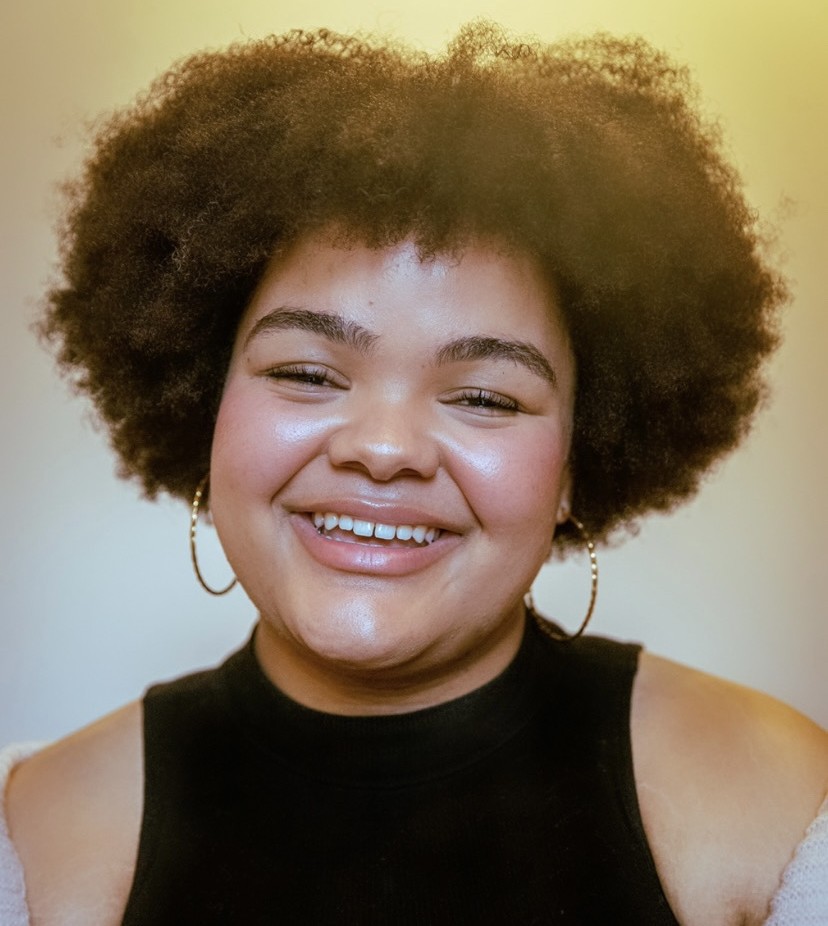 Stephanie Pacheco is the 2023 New York City Youth Poet Laureate and the Inaugural New York State Youth Poet Laureate. She was also a member of the 2022 New York City Youth Slam Team, with Urban Word NYC. Hailing from The Bronx, she has been a leading organizer and strategist with several activist organizations including the Healing Centered Schools Task Force, working to mobilize youth across the city against educational injustice. She is a recipient of the 2021 Princeton Prize in Race Relations. Her advocacy and poetry have been highlighted by The New York Times, The Today Show, NPR, The Daily News, CBS, and other publications. She has spoken and performed in several spaces such as The Schomburg Center, The Apollo Theater, TedXCUNY, and more.
Iliana Rios (she/her/ella) is a junior at Columbia University double-majoring in Political Science and Ethnicity and Race Studies. She was born and raised in Las Vegas, Nevada, though her family is originally from Mexico. Growing up, she experienced and observed systems of over-policing and surveillance which pushed her toward social justice advocacy—particularly regarding immigration reform. Through this work, Iliana gained a critical awareness of the injustices prevalent in the criminal legal system. She is dedicated to addressing the issues of mass incarceration and criminalization, and the various ways that they intersect with race, gender, sexuality, and ability. She's excited to learn and grow in community through the Beyond the Bars Fellowship.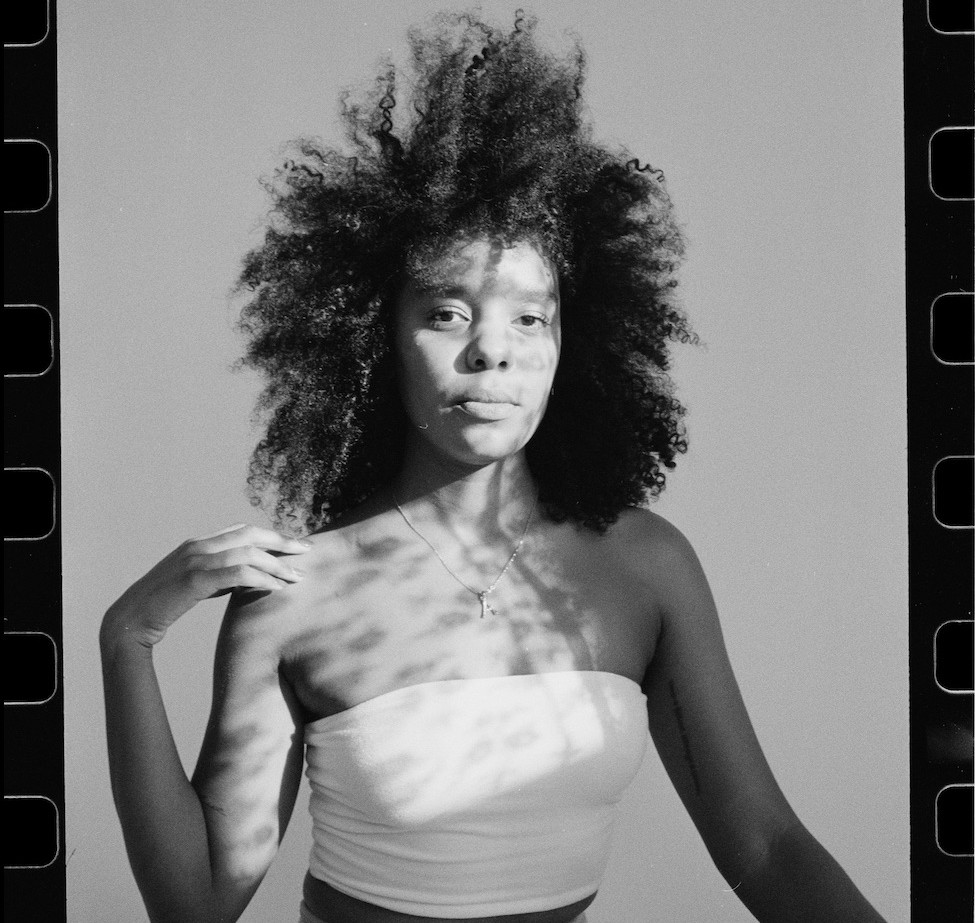 Ash Rucker founded TherapART to promote the positive effects of art therapy after struggling with the anguish of a sibling suffering from drug addiction and incarceration. A gifted dancer and passionate creative, she formed her unique method using meditation, dynamic movement and creative play as an alternative to traditional therapy. The results and breakthroughs were incomparable. Doubling down on how effective it was on adults, she's been paying it forward from the beginning. Focusing on youths significantly effected by the criminal justice system, helping them to work through the release of emotional barriers that limit their future lives. A trained yoga teacher and graduate of the Institute of Transformative Mentoring (ITM) at The New School, she has facilitated TherapART workshops and ceremonies both nationally and internationally. Ashley has called New York home since 2011.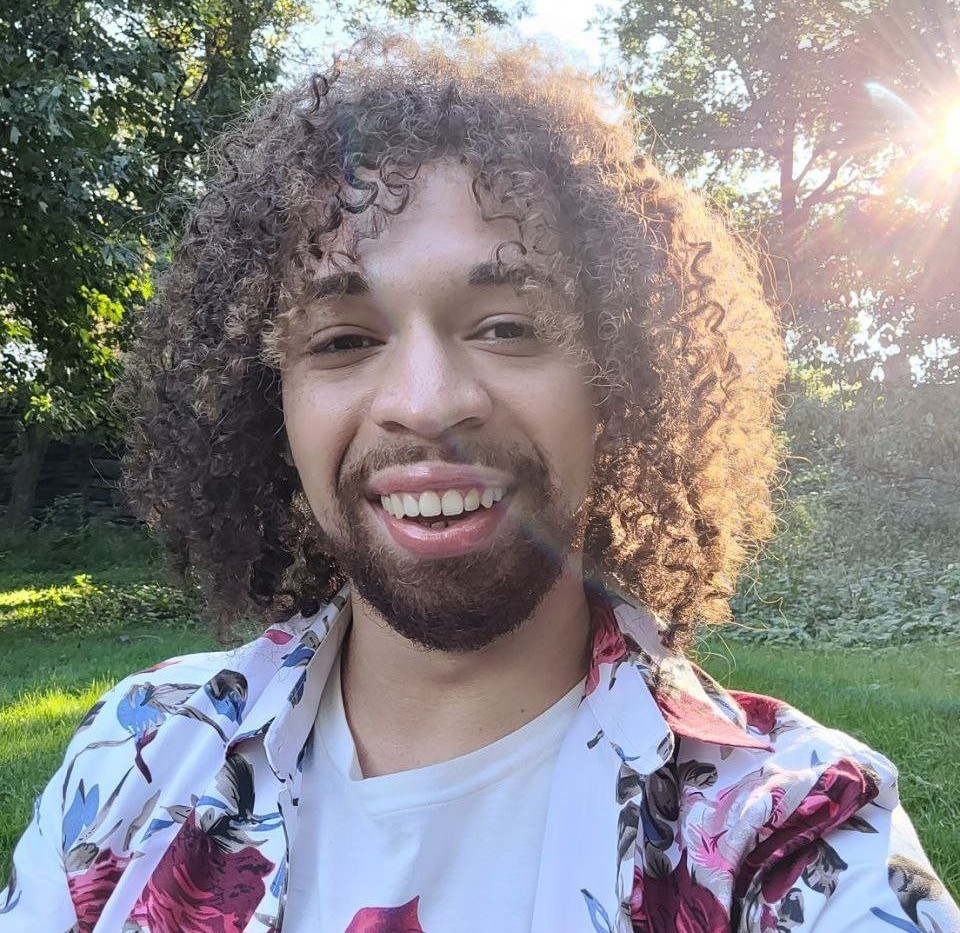 Bri Ruiz (they/them/elle) is a Dominican queer abolitionist from Washington Heights, New York. Bri holds a Bachelor's degree from New York University in an Individualized Study on Abolitionist Teaching and Anti-Carceral Grassroots Organizing, with a focus on employing pedagogy learning such as abolitionist teaching and grassroots community organizing, to dismantle carcerality within educational spaces and cultivate a transformative justice space. Bri has an extensive background in grassroots anti-carceral work, anti-gentrification, food justice, and QTBIPOC ancestral modes of healing. Most recently, in the Summer of 2023, Bri joined Project Nia's Youth Public History Institute, where they worked with renowned organizer, educator, and curator, Mariame Kaba, and a group of other youth abolitionists and staff members on researching the history of New York's enslavement, prisons, policing, surveillance, and abolition. Together, they co-created a physical and digital walking tour mapping out specific sites, and reflections for a zine on the grassroots resistance movements, and the erased histories of abolitionists and QTBIPOC radical revolutionaries, specifically for their group project on the Women's House of Detention. In their free time, you can find Bri making fruit smoothies, cooking and eating Quisqueya dishes, going on nature walks, practicing spiritual herbalism, gardening, doing queer boxing and BIPOC rock climbing, and spending time laughing with friends, comrades, and chosen family. Bri's intention in this fellowship is to expand, learn, and work with others on their interests in youth abolitionist teaching, storytelling, land justice, migration, and QTBIPOC grassroots resistance.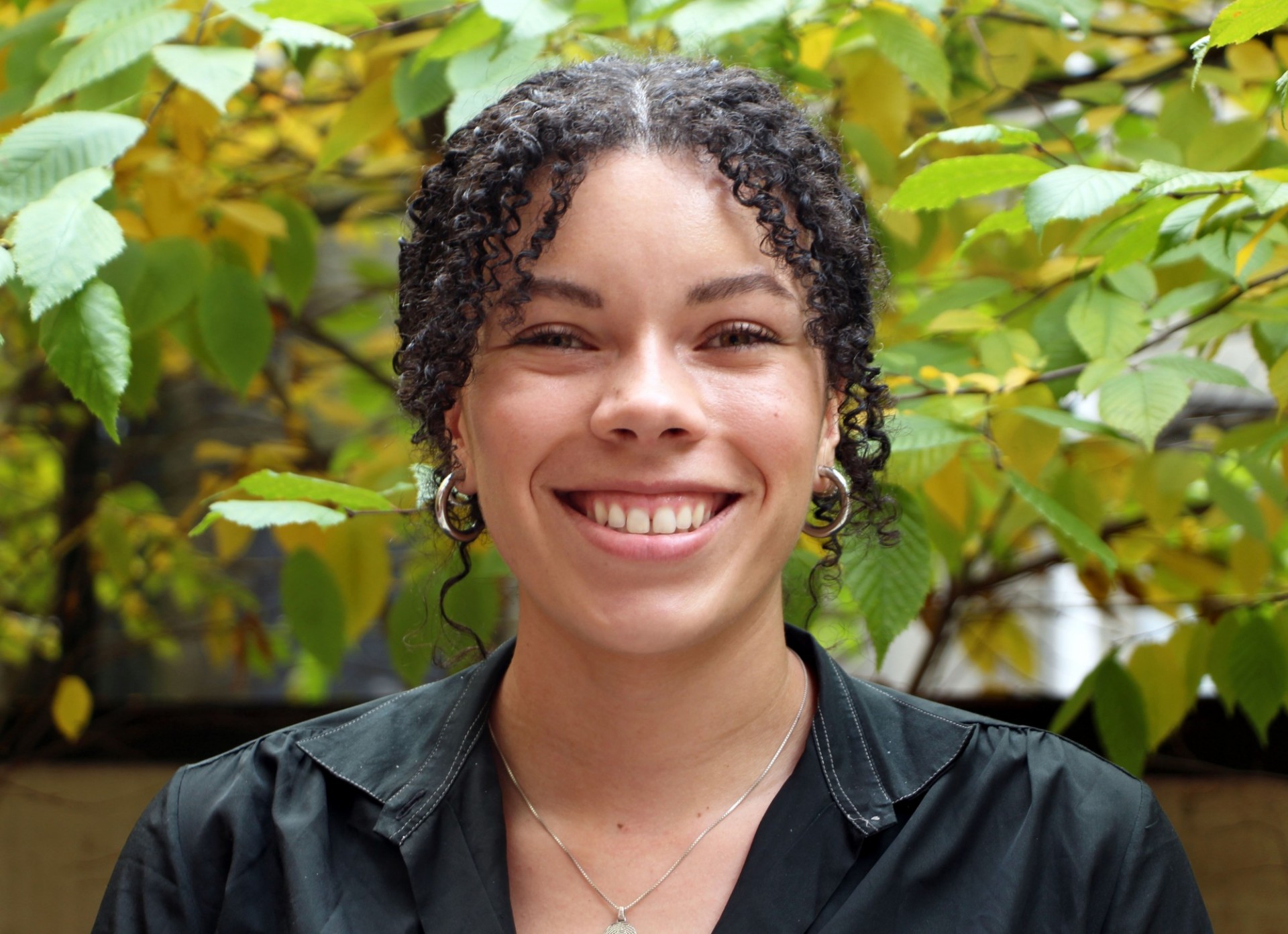 Daisjah was born and raised in Northern California, receiving her Bachelor's degree in Sociology and Anthropology from the University of California Santa Cruz. She moved to New York City in the fall of 2021 to pursue her graduate degree, receiving a Master's in Sociology with a focus on social justice and the carceral system from The New School for Social Research. She is extremely passionate about prison abolition and ensuring that all people are treated with dignity and respect. From her current work as a case manager for system-involved youth to her advocacy outside the office, she works to center the voices of marginalized folks, ensuring to meet people where they are and allowing space for all to be seen and heard in the hopes of bringing communities together to create a truly just and equitable world.