October 18, 2023
The annual Free Her Conference is hosted by the National Council for Incarcerated and Formerly Incarcerated Women and Girls and took place in Rio Grande, Puerto Rico this year.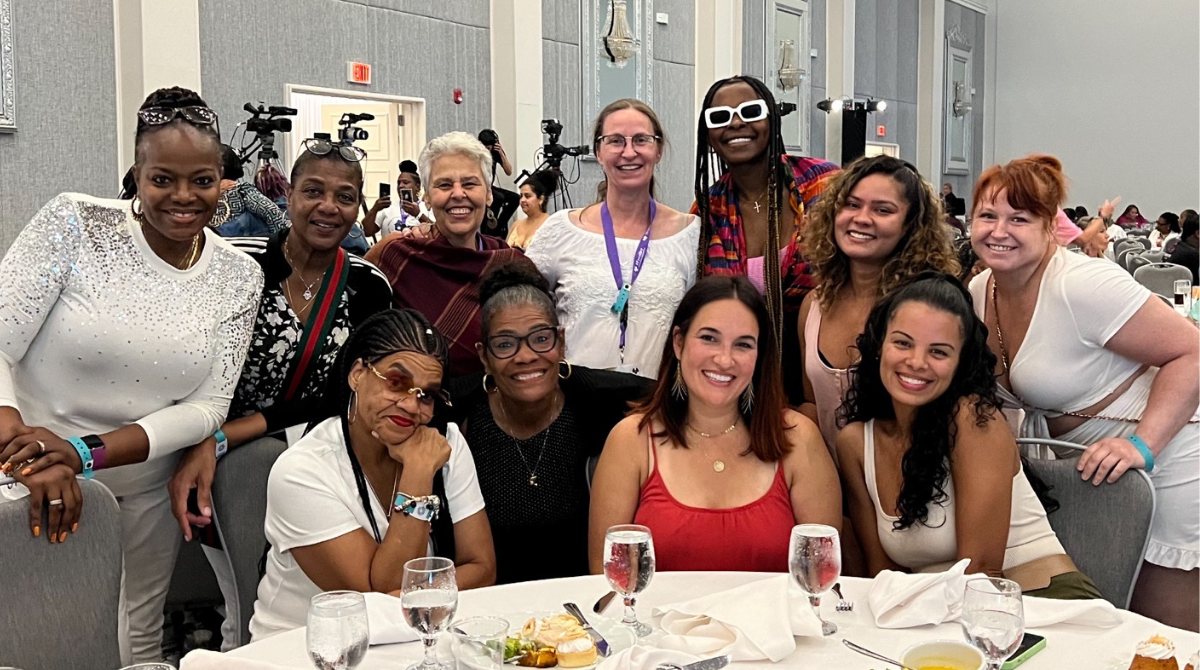 Every year, the National Council for Incarcerated and Formerly Incarcerated Women and Girls hosts the Free Her Conference to bring together people from all over the country who are working to free women and girls from prison. This year's conference theme was Rest, Reflect and Heal. From the National Council website: "Healing lies at the heart of this year's FreeHer Conference, with dedicated sessions incorporating various therapeutic practices, mindfulness techniques, and trauma-informed workshops. Participants will have the opportunity to explore their own experiences and emotions, fostering resilience and empowerment as they confront the challenges posed by oppressive systems."
The conference opened with words from Dylcia Pagan, a Puerto Rican former political prisoner. Throughout the conference, CfJ staff participated in workshops centered around healing practices including a tea ceremony and a grief processing workshop (led by a current Collective Leadership Institute member). Through the panels each day, we heard about efforts across the country to close down prisons and jails and the possibilities that exist for our communities to be safe, supported, and whole.
On the final night, the National Council hosted a comedy show for participants that featured comedian Kym Whitley.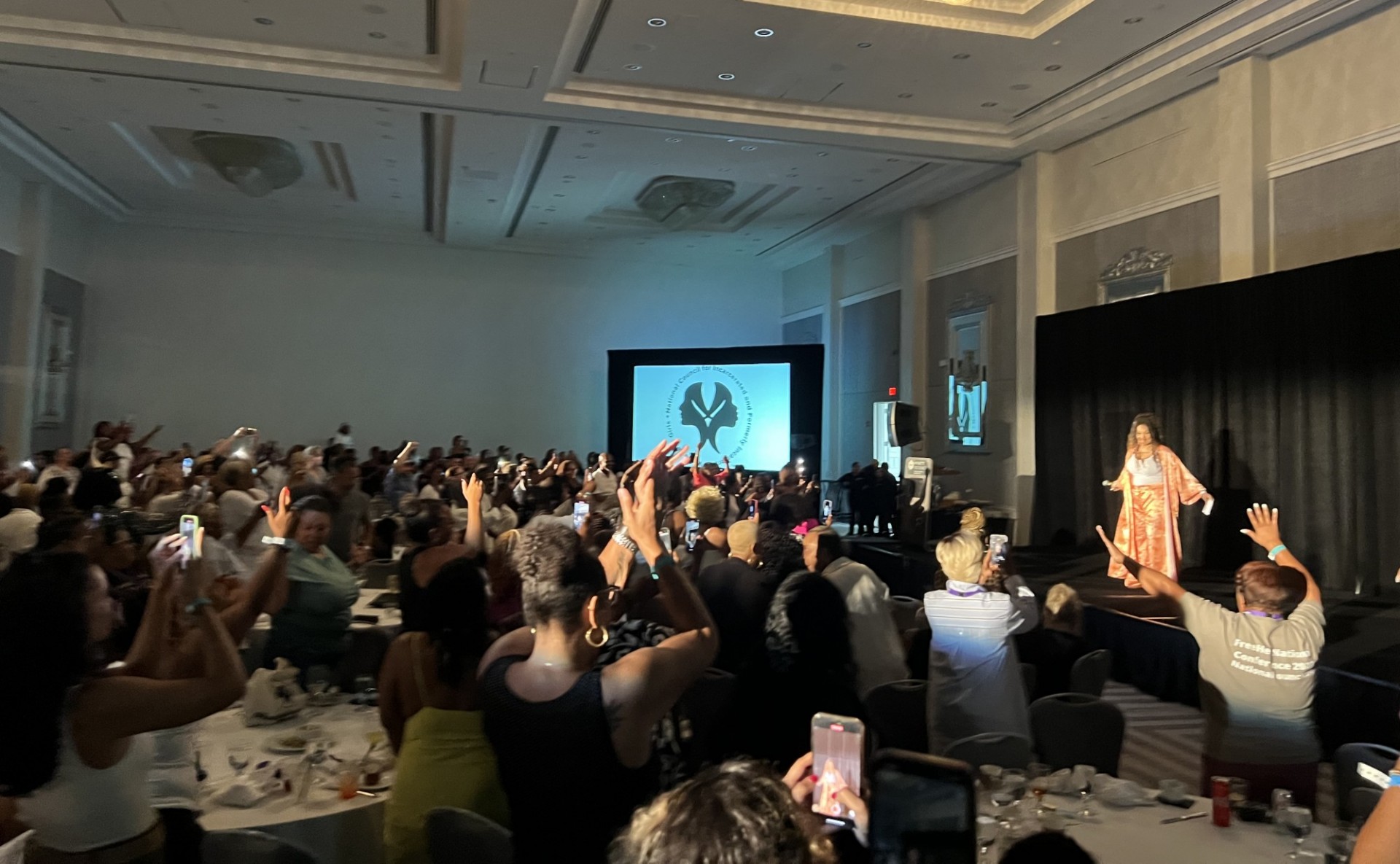 Center for Justice staff also had time to share dinner together with friends, including many current and former Collective Leadership Institute members, relax on the beach, and explore the beautiful island of Puerto Rico.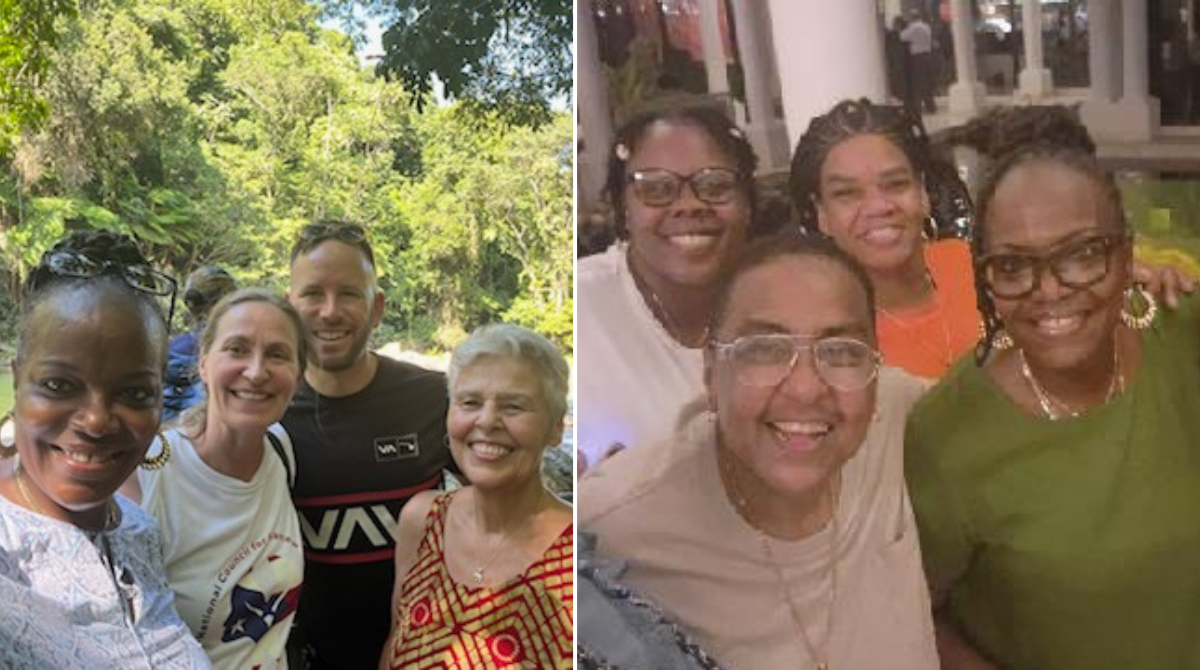 After the conference, our staff (and a few friends of the Center) stayed for a couple extra days in San Juan. Through personal connections to our co-founder Kathy Boudin, who is still guiding our work, we met with some incredible leaders in the fight for Puerto Rican independence, organizing against tax laws that are creating a housing crisis, and the efforts for gaining resources for Puerto Rico to sustain and govern itself. 
The first night we met with Maria Cristina Campos, the daughter of Pedro Albizu Campos, former leader of the Puerto Rican Nationalist Party who spent many years in prison for his resistance efforts. Maria Cristina shared with us about the history of liberation efforts and how colonial resistance was often met with arrest, incarceration, and torture. She shared about the impact it had on her family, grandmother, and mother and the ways they also participated in freedom efforts. She shared how her grandfather was dedicated to ensuring that women were in leadership in the Nationalist Party. Maria Cristina is now the Vice President of the Nationalist Party.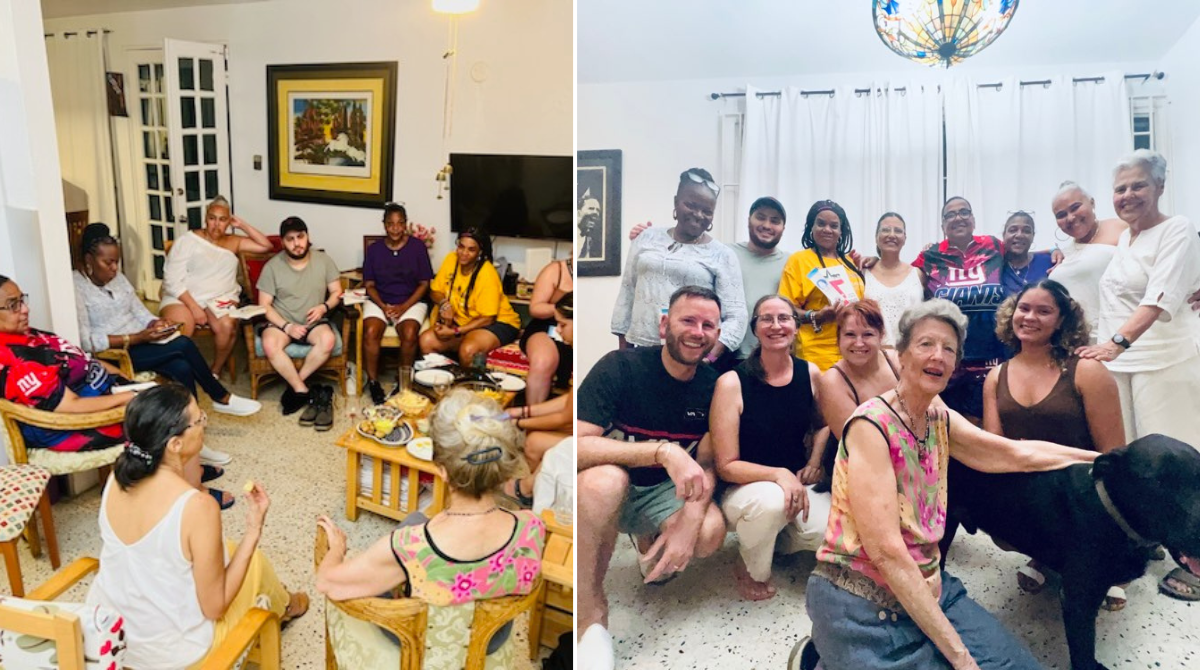 The next day we met with two incredible organizations doing work in Puerto Rico to support women and the people of Puerto Rico. 
The first was Casa Taft, a former abandoned building that was taken over and is now used as a community center. The center operates as a communal workspace and also has a children's library that hosts events to educate and empower children on human and civil rights. They hope to be a resource to the community to have space to provide needed services to create a self-sustaining community in the Santurce neighborhood. You can learn more about Casa Taft here. 
We learned about how recent laws have pushed Puerto Ricans out of their homes and communities and made it easier for rich investors to take over land and homes and turn them into short-term rentals, drawing resources and funding away from the island. You can learn more about efforts to fight displacement here.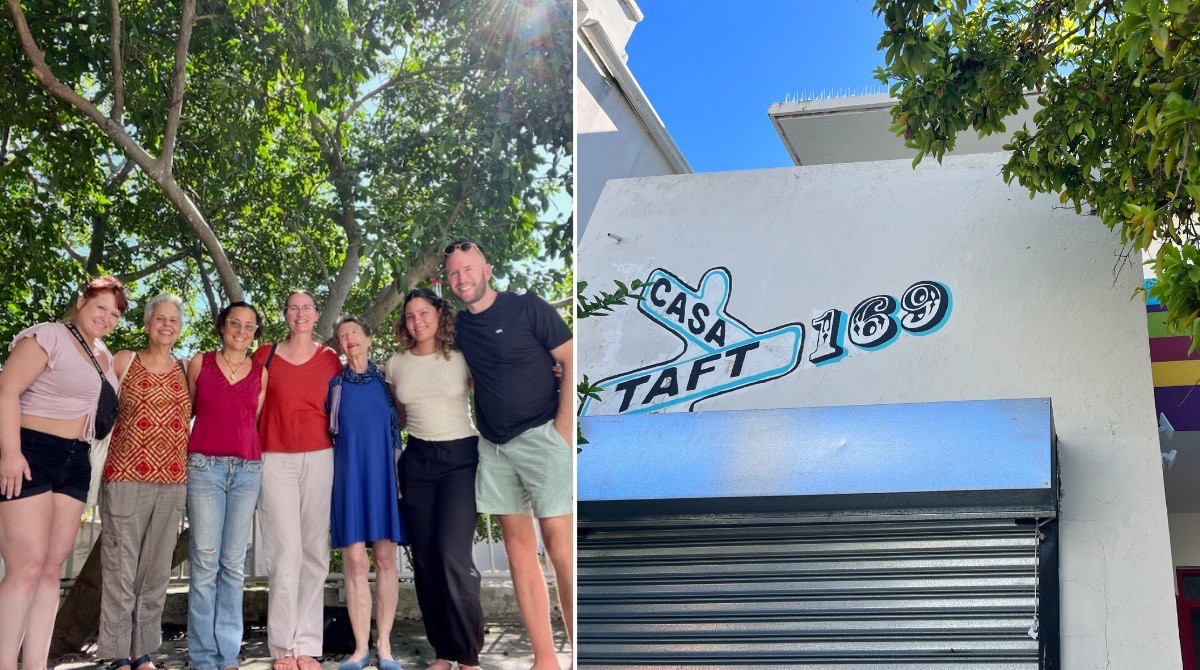 Later that day we also met with A Flor de Piel, the only group in Puerto Rico that is specifically focused on supporting incarcerated and formerly incarcerated women. There is little to no support for women coming home from prison and on top of the housing crisis that Puerto Rico is experiencing, women struggle to find stable housing and often are not released from prison until they can. A Flor de Piel provides housing and peer support and just recently hired a social worker.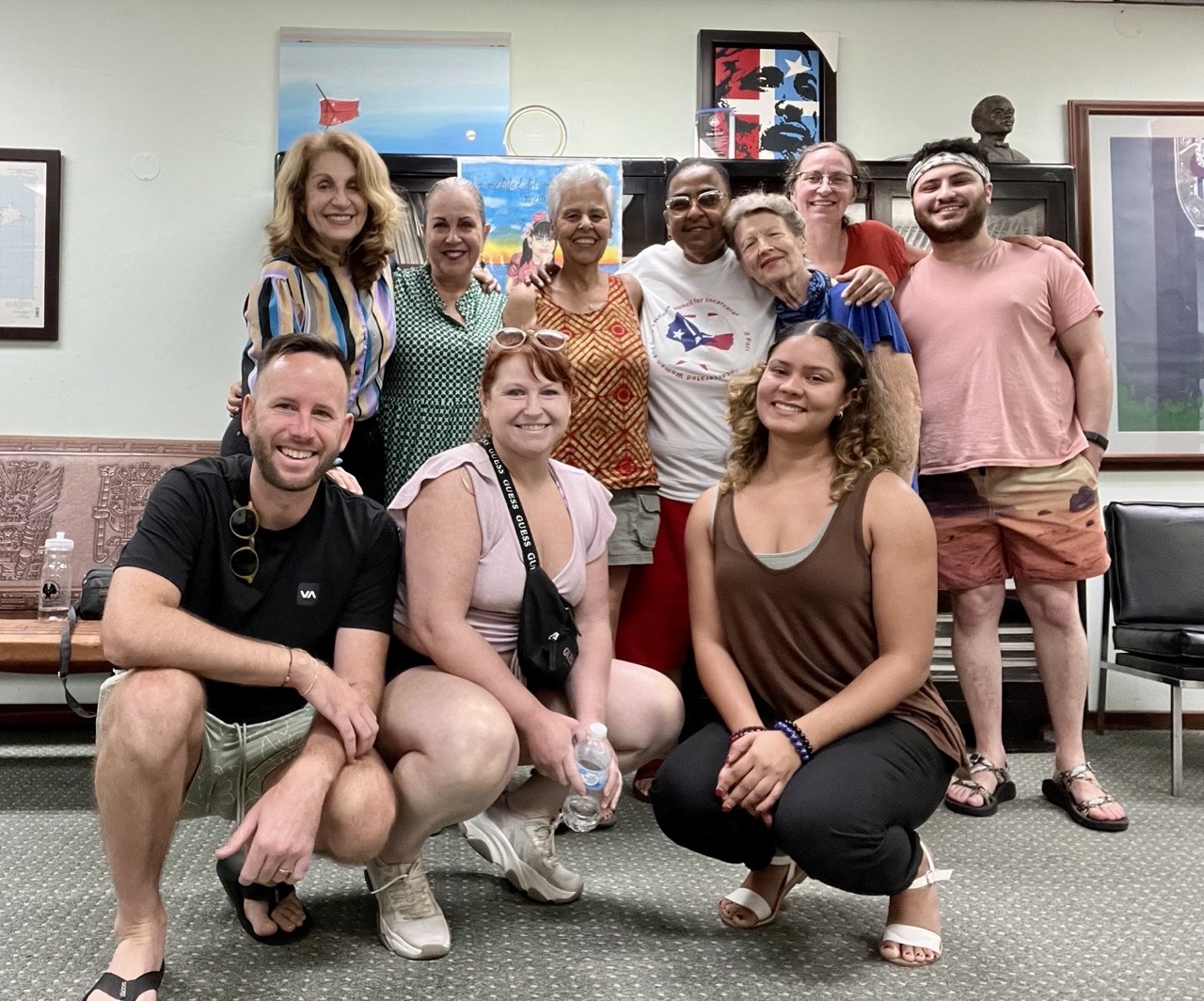 On our final night, we had the pleasure of hosting Juan Segarra and some of his family for dinner. Juan is a former political prisoner who spent time in federal prison as a founding member of Los Macheteros, a clandestine armed resistance group in Puerto Rico. He gave us a history of the organization and his co-founder Filiberto Ojeda Rios, who was assassinated by the FBI in 2005. He spoke about current resistance efforts and how Puerto Ricans have effectively organized to take back some of their power. CfJ staff asked questions about connections between the fight for Puerto Rican independence and efforts to decarcerate prisons and jails in the US.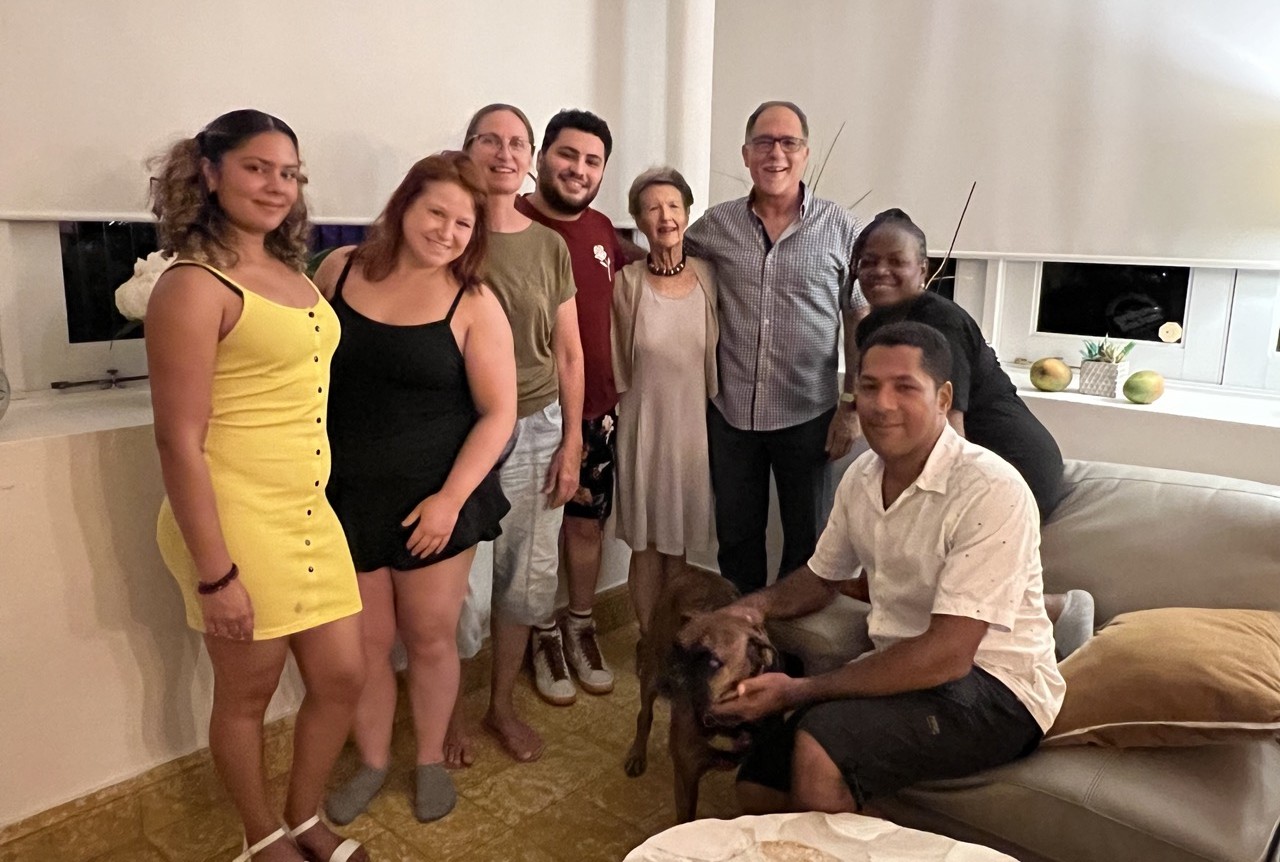 We are so grateful for all of the incredible people and organizations we met with in Puerto Rico, for all they taught us about their inspiring efforts to build community safety, freedom, and justice, and for the space to rest, reflect, and heal with our partners and friends across the US fighting for incarcerated and formerly incarcerated women and girls. 
A special thanks to Linda Backiel, dear friend of Kathy's, for coordinating many of our meetings and educating us on the current issues the people of Puerto Rico are facing. And to the National Council for another incredible conference.