May 16, 2022
We want to keep you updated on the many ways our team is working to dismantle injustice and create opportunities for formerly incarcerated leaders to flourish.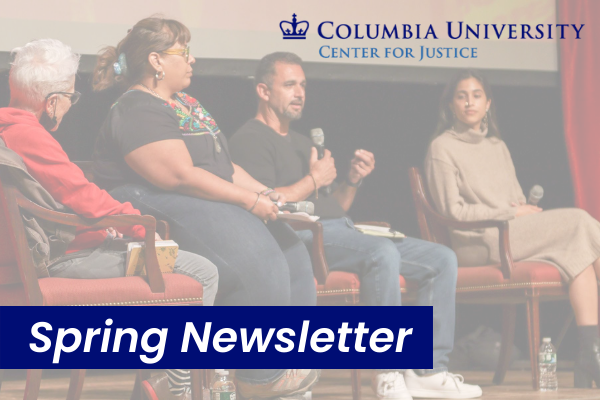 These unprecedented times have many of us feeling burned out, anxious, and worried about the future. But we have also seen some of the best mobilizing, organizing, and mass movements arise across the country in response to oppression and injustice. This is why we called this year's Beyond the Bars Conference "Movement Building In A World on Fire". Our hope through the conference and our work is to connect the struggles and those organizing around various intersecting issues so that we can build effective, collective movements that give us all hope that together we can build the world we need. 

We want to keep you updated on the many ways our team is working to dismantle injustice and create opportunities for formerly incarcerated leaders to flourish. See below for updates from some of our programs and learn more about our work at centerforjustice.columbia.edu.
 
Help us continue to support currently and formerly incarcerated people and build a movement to end perpetual punishment in New York State by donating here. We appreciate your support!
Beyond the Bars Conference and Fellowship
The Beyond the Bars 2022 Conference: Movement Building In A World On Fire took place at Riverside Church in NYC on April 9. The conference brought together three panels that explored not only how to confront the dire, intersecting realities of climate catastrophe, mass punishment, criminalization and incarceration, but also how activists are working towards building a more just and equitable future. Read the Columbia Neighbors recap of the conference here. You can watch all of the panels on our youtube. Thank you to Echoes of Incarceration for the photos and videos! And thank you to all of our sponsors for their support. 
The 2021-2022 Beyond the Bars Fellowship just wrapped up their current cohort of fellows. This year, the cohort was divided into solidarity groups where they each focused on a topic of interest. These topics included youth justice, family justice and child welfare, restorative, transformative and healing justice, policing and police violence, and "crimmigration", which centers the experiences of people facing immigration and legal issues. Over the course of the cohort, these groups met regularly to discuss their projects, communicate with organizations currently doing the work, develop ways to make their own impact, and advance the advocacy efforts for each topic. After the groups finished their project planning and implementation, the fellowship culminated with a retreat at The Action Lab in Ossining, NY in early May.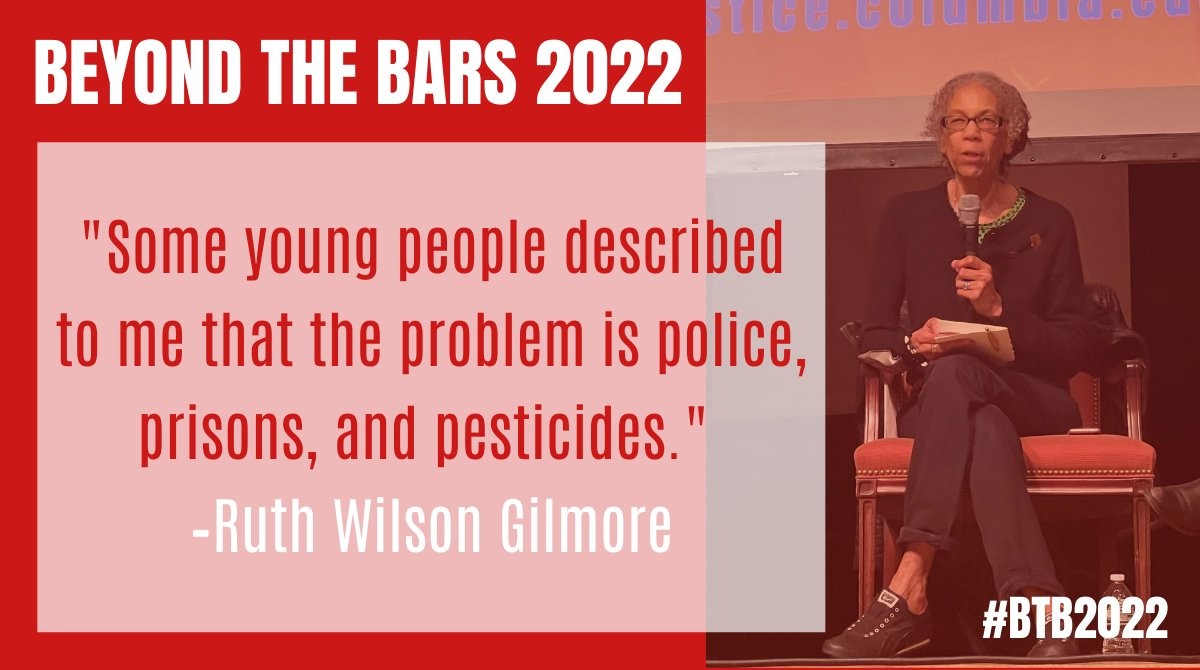 Inside Criminal Justice/Justice In Education
Our Inside Criminal Justice Seminar brings together students incarcerated at Queensboro Correctional Facility and prosecutors from the Manhattan District Attorney's Office to co-develop policy proposals. At a recent graduation participants presented the policy proposals they worked on throughout the seminar. You can watch the graduation here. 

We are delighted that that our Justice-In-Education program has resumed in-person classes on the Columbia campus and in four facilities: Taconic, Sing Sing, MDC Brooklyn, Rikers.

ICJ and JIE Graduate Updates:
–Center for Justice member and Columbia undergraduate student James H. Elliott has been granted a Truman Scholarship. Congratulations James!

–Inside Criminal Justice graduate Dario Pena has joined the Center for Justice team supporting Justice-Through-Code.
 
–Congratulations to Justice-in-Education and Center for Justice students graduating from Columbia: Jarrell Daniels, Aedan McDonald, Steven Matthews, Christopher Medina-Kirchner,Tiffany Neumann, Annie O'Connell, Isaac Scott.
 
–Congratulations to our JIE scholars who partnered with the Sing Sing Prison Museum to show case the poetry of returning citizens.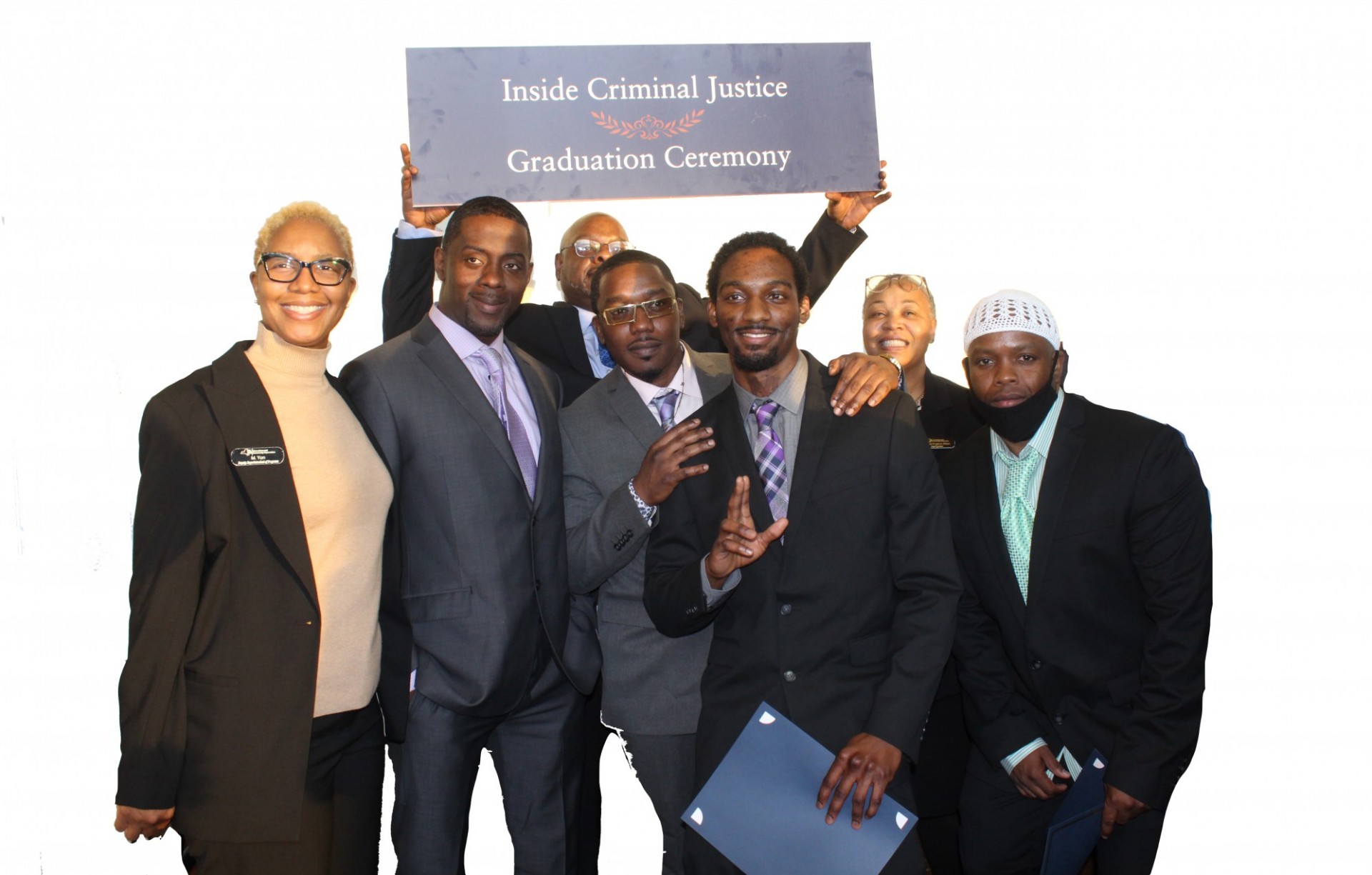 Parole Justice 
We continue to collaborate with the People's Campaign for Parole Justice in supporting the Elder Parole and Fair + Timely Parole bills that will help to increase opportunities for release for people who are incarcerated. So far this year our staff has participated in rallies, press conferences, and advocacy days in Albany. Our report, New York's New Death Penalty, outlining the crisis of aging and death behind bars has been used throughout the 2022 legislative session to bring awareness to the urgency of this issue and the need to reunite families, save lives, and save money through parole justice.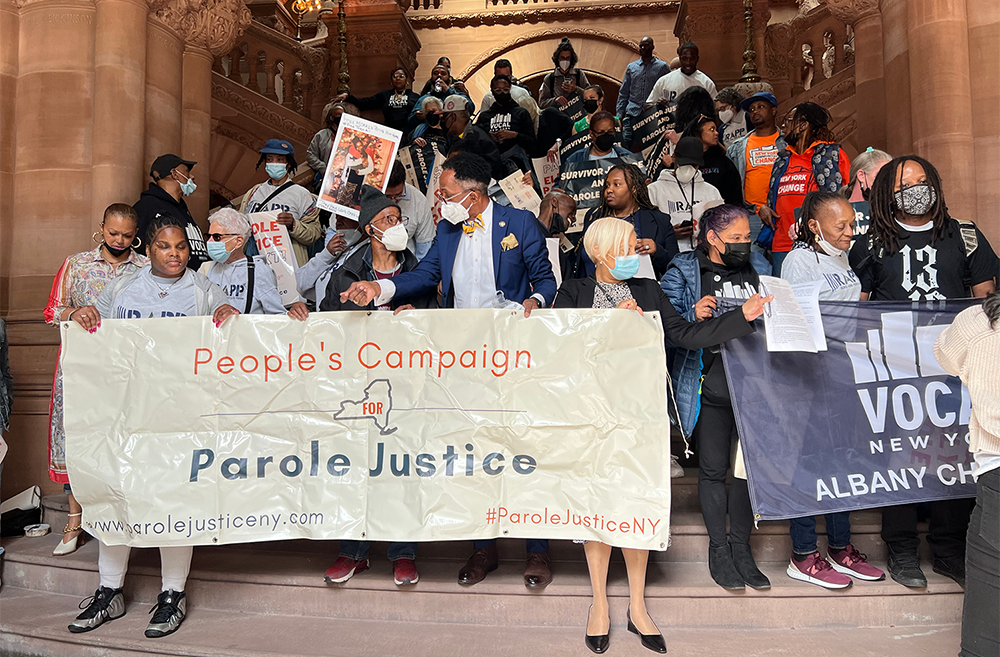 Justice Ambassadors/Project Restoration
We are excited to announce the launch of Project Restoration, a new collaboration of the Justice Ambassadors Youth Council with the Bridge Street Development Corporation and Inside Circle. Project Restoration (PR) is a violence intervention approach that offers gang and street crew involved members with an opportunity to enter an immersive year-long program that provides mentorship, case management, employment, and intensive facilitator-based restorative justice and critical-skills-building programming. The program has been selected as a Columbia World Project. We will provide updates in the future once the program is officially underway!
 
Women Transcending
This year's Women Transcending Collective Leadership Institute cohort met quarterly for virtual leadership training sessions to learn from incredible women including Angela Davis, Gina Dent, Dawn Harrington, Laura Whitehorn, and more. In addition to the amazing work each cohort member did in their home state, many participated in virtual panels, secured fellowships, and joined us for our annual Beyond the Bars conference in April. We are currently recruiting for the next cohort that will start over the summer.

The Women Transcending Oral History Research Project continues to conduct interviews to document the history of the successful organizing done by incarcerated women to restore the college program at Bedford Hills Correctional Facility. The project aims to be completed this year.